RoGATOR RG700B
Self-propelled Sprayer
Mother Nature doesn't wait. Now you won't have to either.
RG700, is built with the same meticulous workmanship and durability as its legendary, professional-grade big brothers, but in a package designed specifically to deliver just the right level of power and weight for today's professional farmers.
Not only does the RG700 feel perfectly comfortable in its below-3000 litre tank class, it significantly raises the bar on what you should expect from that class.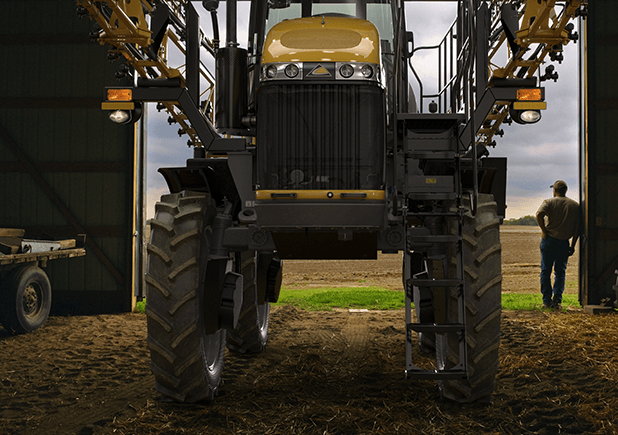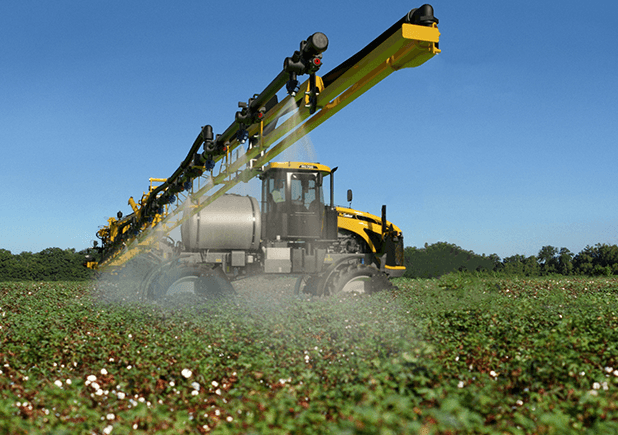 AN ENGINE THAT PERFORMS MUCH LARGER THAN IT IS.
Things would be simpler if fields were always level and dry. With our powerful 165-hp engine, it'll pretty much seem that way. You get amazing power to the ground and far more torque, which means you'll go where other sprayers simply can't, including rough, uneven terrain and soft, wet ground. You'll have no trouble maintaining consistent power and speed regardless of conditions, with more responsive handling coming in and out of corners. Not to mention impressive fuel economy. Powerfully efficient amd highly economical.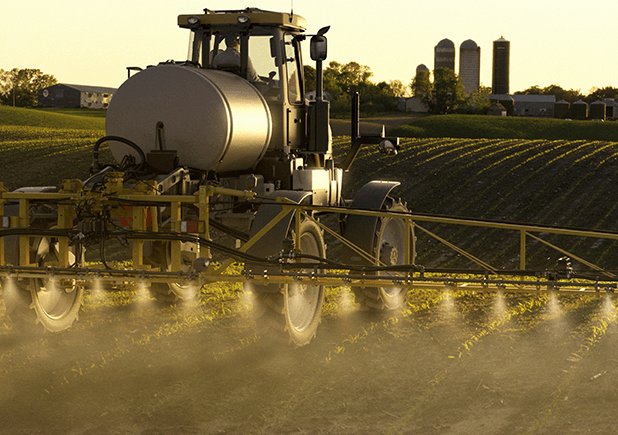 the smartest ALL-WHEEL DRIVE SYSTEM EVER BUILT.
We designed the RG700 with the engine, hydrostatic drive and gearboxes all perfectly linked, so the entire system works smoothly together to deliver up to 20% more efficiency than other systems. But we didn't stop there. We developed a smart, no-switch operation system that does much of the work without operator input. You get consistent, steady power and easy operation, without shifting or extra work.
Traction Control Standard Traverse damp fields and hilly terrain without spinning wheels or getting stuck. Crop damage is minimized, spraying is consistently accurate and you get done a whole lot sooner.
All-wheel Drive System Standard Speed sensors at each wheel motor ensure that all four wheels are always turning at the same speed, eliminating wheel spinning at field approach and on soft, wet ground. Crop berming in turns is significantly reduced.
Smart Hydraulic System Standard Drive pressure is kept low, which keeps the system cooler, limits engine load and extends engine life.
Optimized Fluid Efficiencies Standard Hydraulic flow is meticulously controlled based on speed and terrain, and oil temperature is carefully controlled so you're always working, not overheating.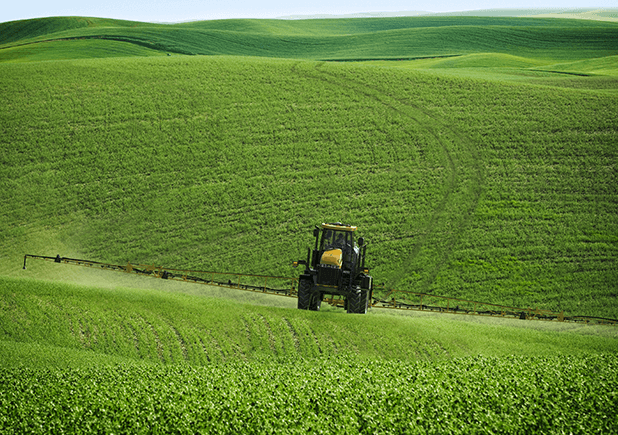 solidly built. consistently reliable.
A unique parallel c-channel flex frame keeps all four wheels on the ground and driving, even on rough, uneven surfaces. Pioneered by RoGator in 1993, this system is so stable that wheels can flex as much as 14 inches (355mm) and still maintain four points of solid contact with the ground. You get a smoother, safer ride and an always-consistent application of product to the ground.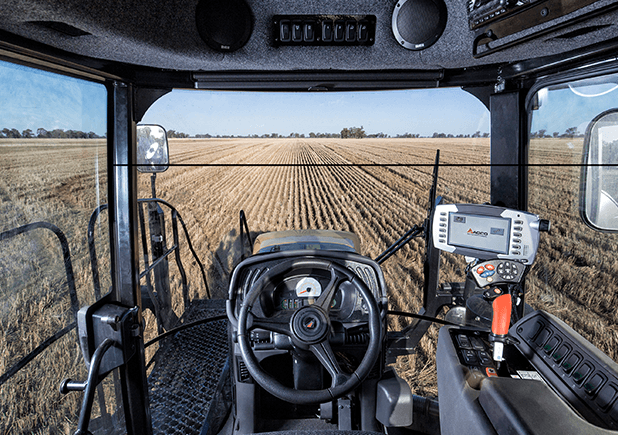 a cab built just for application.
Large windows on all four sides of the cab give you a clear view of critical parts, including the front tyres. Equally important is the exceptional visibility you'll experience during transport. Lower boom rests and better mirror placements keep your views clean and unobstructed.
Positive cab pressure and a three-stage filtration process keep the air virtually dust- and odor-free. The HVAC system comes standard with automatic temperature control.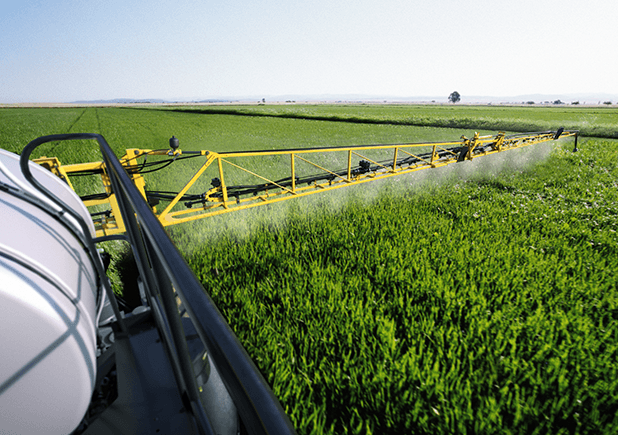 better booms. better nozzles. better harvest.
Stronger, more durable booms that don't add excess weight, so you glide through fields. A state-of-the-art boom breakaway system for those unexpected field obstacles. And professional-grade plumbing that minimises the chance of plugged nozzles and delivers the most accurate spraying anywhere.
But most of all, you get consistently even growth and a maximised harvest.
learn more
Check out the RG700B Buyers Guide for more information and machine specification.
ENQUIRE NOW
| | | |
| --- | --- | --- |
| RoGator 700B | Self propelled sprayer, 26500L tank capacity | ENQUIRE |