WEED-IT Linkage
LINKAGE SPRAYERs
Lightweight and easy to transport, WEED-IT equipped three-point linkage sprayers are customizable and versatile.
Croplands Equipment has developed a range of highly robust and easy-to-use linkage sprayers. Ranging up to 80ft in working width, and equipped with a set of touch-down wheels, a smooth and efficient spraying experience is guaranteed.
These compact sprayer are the perfect tool in specialty crops and (chem) fallow applications.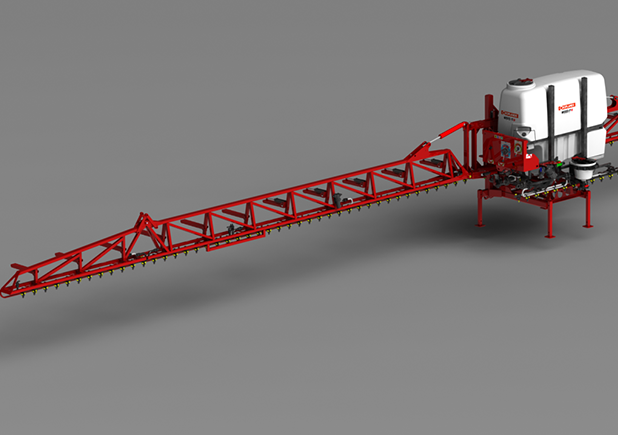 weed-it system
Compact and easy-to-use, the WEED-IT console provides constant solenoid and sensor operation feedback, with malfunctions or errors reported on-screen.
Integrated 50Hz PWM system delivers turn and speed compensation for accurate rate application and spray placement.
tanks and plumbing
Polyethylene main tank fitted with hinged lid, top/bottom fill and fully draining sump.
UV and chemical resistant.
Easy access bottom fill and controls.
Can be filled with a fire-fighter through the standard 2" fill coupling.
60L fresh water/handwashing tank fitted for operator safety.
Recirculation plumbing keeps boom lines active with improved flow response.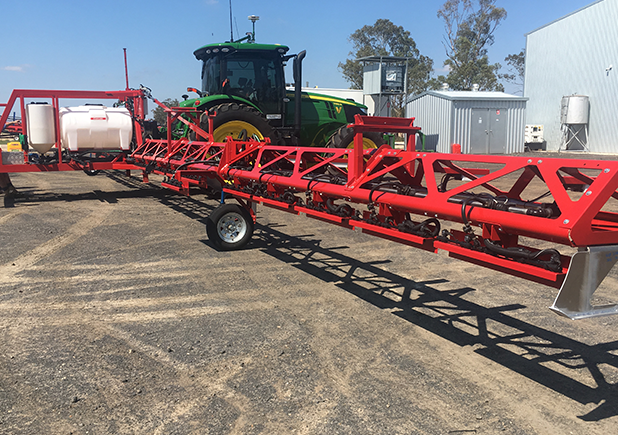 chemical handling
30L chemical hopper fitted as standard.
chassis
Chrome moly fabrication for excellent structural boom strength and reduced weight. Includes easy-access platform designed for maximum durability, fitted with stands for when sprayer is uncoupled.
Your sprayer. Our sensors.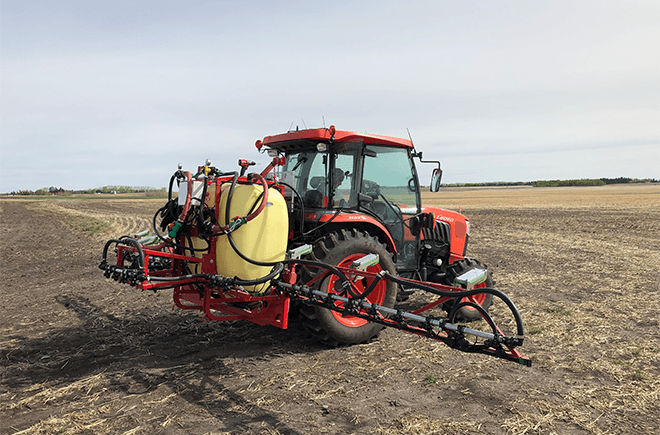 WEED-IT is a versatile precision spraying tool which is independently operating. This means that the system can be an asset in a wide variety of applications.
From accurate research applications to maintenance for public areas, your local Croplands Equipment sales manager can help you find the perfect tool for your operation and work towards a custom solution if required.
hear from our customers
Independent Crop Inputs in Alberta, CA are a newly appointed WEED-IT dealer. Hear from Agronomy Manager, Shane Janzen, on why he, his team and customers are so impressed with WEED-IT optical spot spraying.
LEARN MORE
Check out the Croplands Equipment WEED-IT Buyers Guide for more information.