CROPAIR
AIR-BLAST SPRAYERS
High-quality and cost-effective, CropAir compact air-blast sprayers are perfect for growers with smaller or boutique operations.
Featuring a world-leading Fieni fan, brass roll-over nozzle bodies with non-drip diaphragms and manual-tap control for left/right shut off of the spray ring, the CropAir has been designed to deliver unparalleled coverage, performance and reliability.
The cleverly-designed tanks include flush tank, handwash tank and a large filling lid for easy access.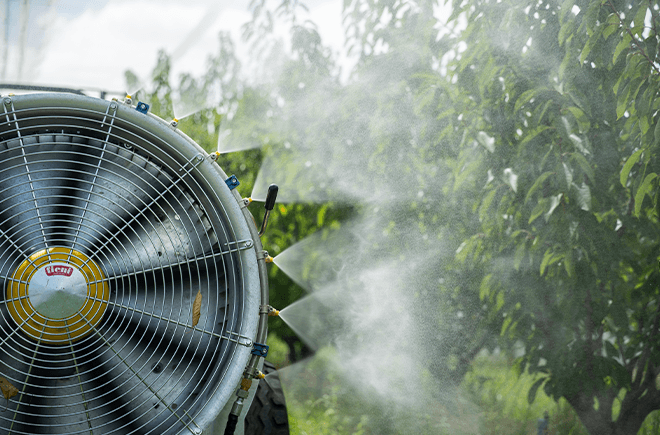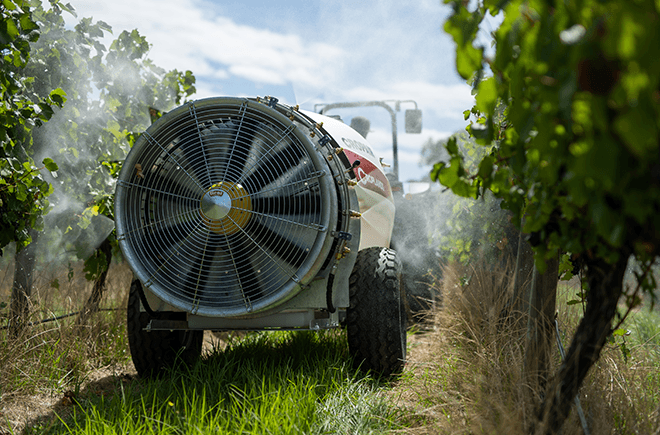 CropAir 1000 Trailed
1000-litre trailed sprayer with 2-speed 800mm fan with adjustable pitch blades.
AR 105L/min high-pressure (50-bar), four diaphragm pump.
ARVDR50 manual 2 x tap control with manual pressure regulator.
7 x brass roll-over nozzle bodies per side.
Approximate horse power required: 50-60HP