KNAPSACKS and HANDHELD SPRAYERS
SPOT SPRAYERS
Croplands range of knapsack and handheld sprayers are small capacity sprayers designed with mobility in mind.
Ideal for spot spraying around structures, landscape, fencing perimeters, and in the garden, Croplands range of knapsacks designed and manufactured by global leader, Swissmex, offer high quality tanks and fittings suitable for both commercial and domestic operations.
high-quality, heavy duty spot spraying
Croplands best-selling Swissmex SW503 15L knapsack sprayer is designed for reliability, durability and efficiency with a heavy-duty tank and a high quality dual piston/diaphragm pump to make spraying a breeze.
Large 15L tank
Strong and easy to clean polyethylene tank with UV inhibitors for longevity
Long lance with adjustable nozzle
Non-leak, high-quality dual piston/diaphragm pump (up to 6 bar) with Viton seals and a safety diaphragm for wear resistance and reliability
Safe, wide 5½" diameter port with filling strainer
In-built pressure filter
In-built agitator
Padded straps – wide, non-absorbent polyester straps with heavy-duty padding for strength, comfort and safety
Sturdy design – one-piece handle folds for easy storage
Lid lance clips for easy storage and carrying
Convenient Carry handle and comfortable handgrip with lever lock for easy handling
The SW503 comes with our total quality commitment and a 2-year warranty for any faulty workmanship (subject to Croplands Warranty Terms & Conditions).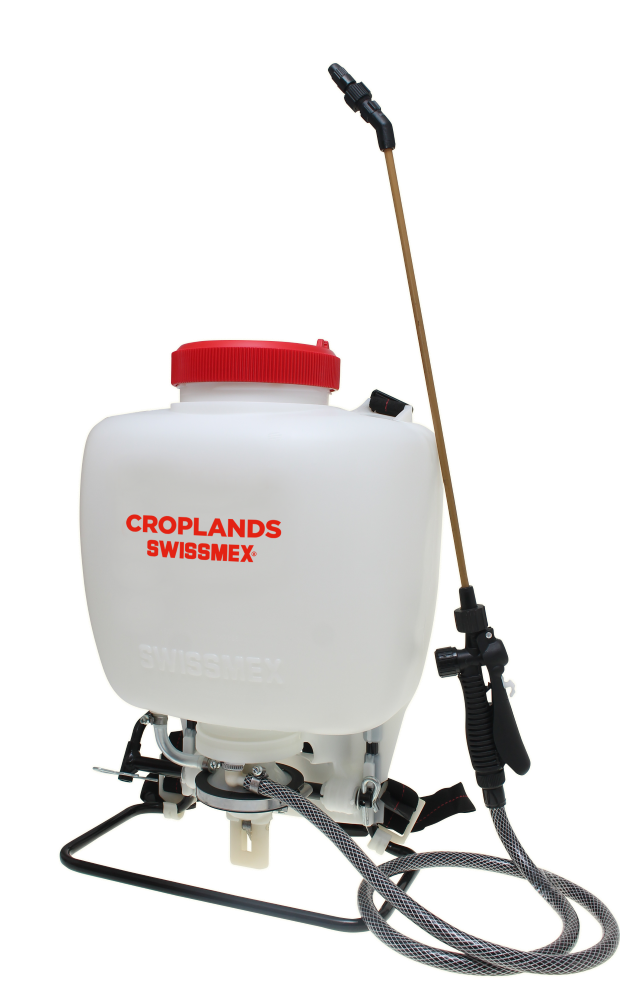 KNAPSACK AND HANDHELD SPRAYER RANGE
Industrial
Agricultural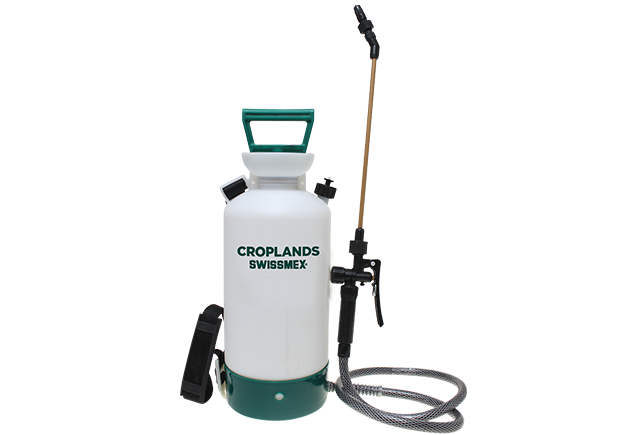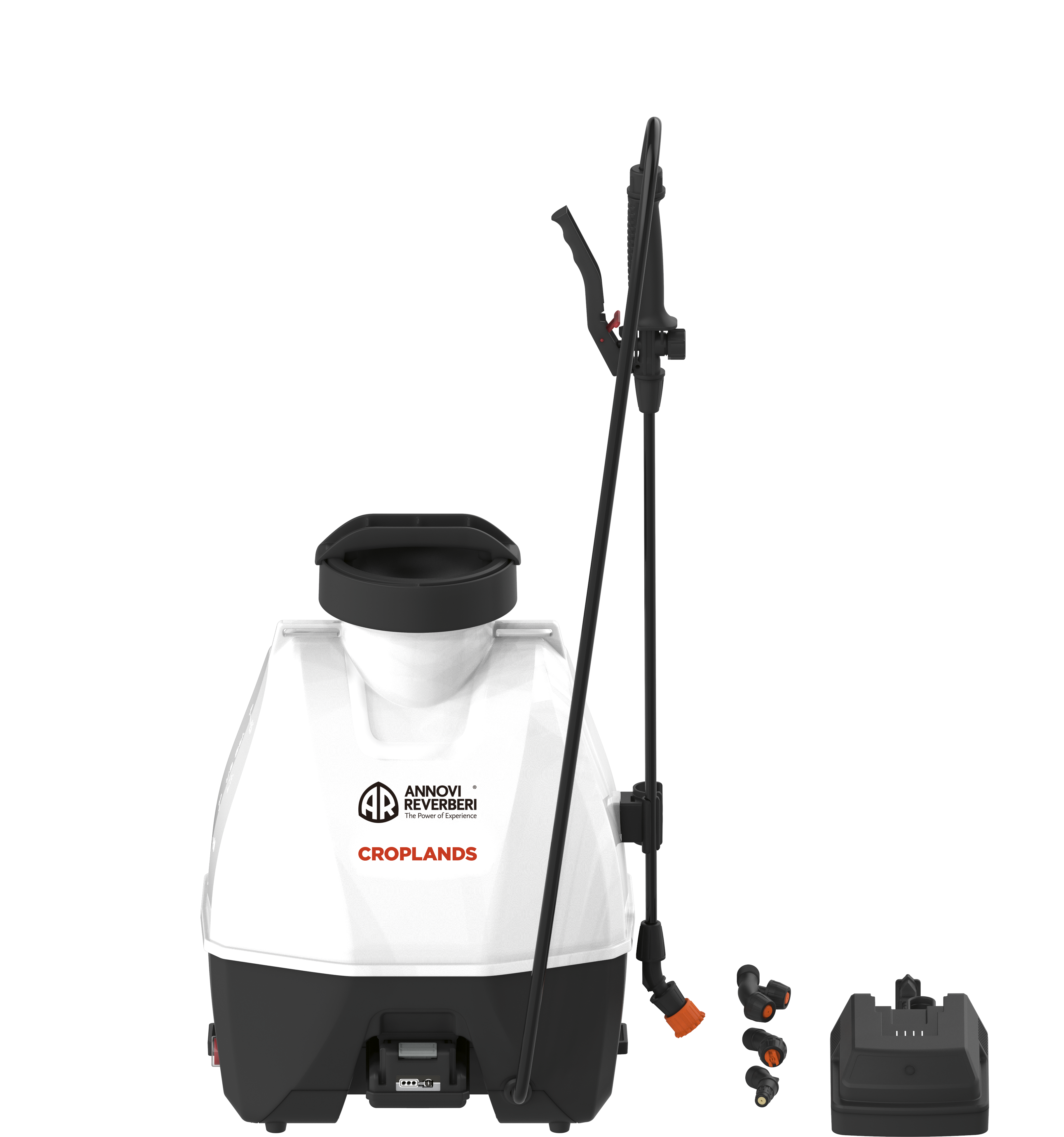 Croplands Exclusive AR16
Annovi Reverberi 16L
20-volt lithium ion battery powered knapsack. Hassle-free and fuel-free. Easy to fill large screw cap with filter. Equipped with cushioned straps for extra comfort. Four nozzles for a variety of applications. 1.5L/min pump fitted. Battery base charger included.
find out more
Browse the Croplands Compact Sprayer guide for more details including RRP.
ENQUIRE NOW
| | | |
| --- | --- | --- |
| SW503 | Swissmex 15L knapsack | ENQUIRE |
| SW189C | Heavy-duty 15L knapsack | ENQUIRE |
| SW322-315 | Swissmex 9L compression sprayer for solvents and diesel | ENQUIRE |
| SW320-310 | Swissmex 7L acid sprayer | ENQUIRE |
| SW319 | Swissmex 5L compression sprayer | ENQUIRE |
| SW320 | Swissmex 7L compression sprayer | ENQUIRE |
| ASBBS-16A | 16L sprayer with 12V diaphragm pump | ENQUIRE |