Three Point Linkage
Safety and Efficiency
Croplands linkage sprayers are engineered to deliver safe and efficient spray application.
Linkage sprayers are most commonly used on smaller properties and where the weight of larger trailed or self-propelled sprayers causes compaction issues.
Using the 3-point linkage of a tractor the weight of the spray tank is kept close to the rear wheels for safety and to optimise load-carrying potential.
Croplands has linkage sprayers available from 300 to 1600 litres in size, with boom sizes available from 4 metres to 24 metres.
Also available in 3-point linkage configuration for horticultural applications is the CropAir airblast sprayer and Quantum Mist® tree or vine sprayer.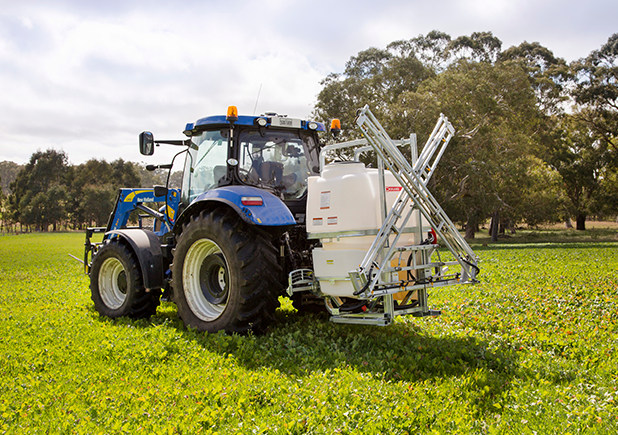 free spoton pressure tester
Receive a bonus SpotOn Pressure Tester when you order a Croplands AgriPak linkage sprayer between September 1 and November 30, 2021.
A handy digital tool, the SpotOn Pressure Tester shows the pressure of your sprayline when fitted at the nozzle. It can measure pressure in psi, kPA and BAR and is accurate to within /-1 psi, 7kPA or 0.07 Bar.
Offer available while stocks last.
Explore our Three Point Linkage Range