Cropliner Linear Tower
air-blast sprayer
Developed by Croplands and Fieni with input from local New Zealand growers, the 920 Linear Tower delivers more accurate and uniform air output, targeted to narrow 2D-style tree plantings.
Allowing more even coverage and greatly reducing off-target spray drift when compared to conventional style fans, the Linear Tower accurately targets various zones of the tree.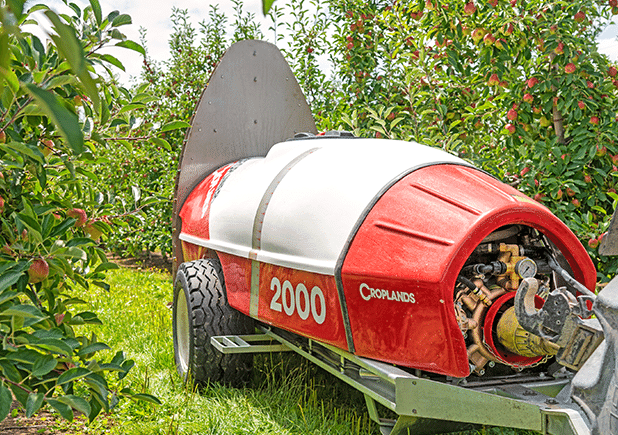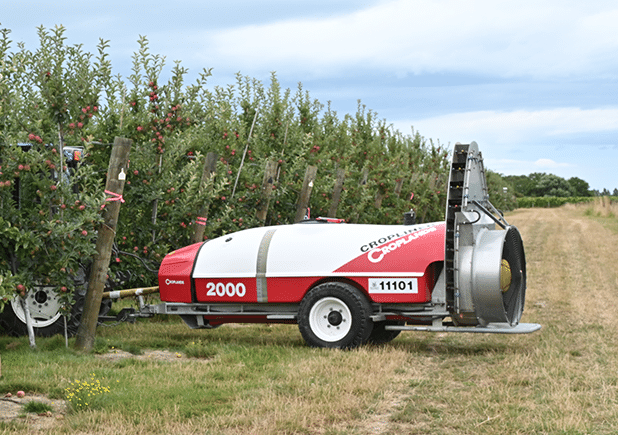 fans
The highly efficient 920 Linear Tower fan is designed for precise placement of air and droplets. Specially designed deflector vanes in the stainless steel volute distribute the air uniformly – ensuring even coverage in the narrowest plantings. Three fan pitch settings, two-speed gearbox for spraying varying tree sizes and/or crop development. Centrifugal fan clutch for smooth fan engagement.
pump
Positive displacement AR BHS-170 high pressure pump fitted standard. Brass head/bronze manifold for maximum corrosion resistance.
controls
Manual remote-mounted ARBMH50 controller as standard.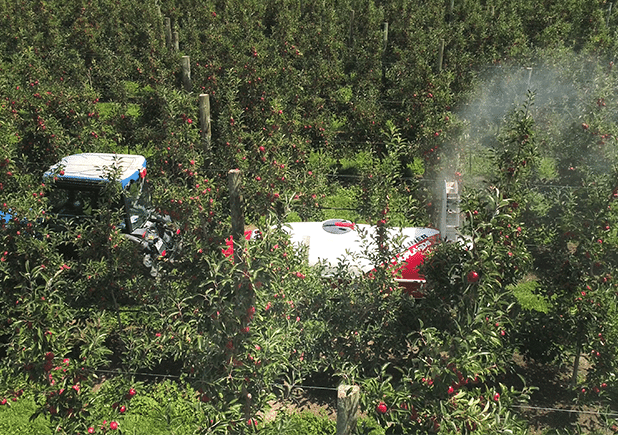 nozzles
Five single swing-over nozzle bodies in the lower tier and four double swing-over nozzle bodies in the top tier makes it easy to get the volumes into the zones where you need it most. 1 set (26) of stainless steel disc and brass cores and 1 set (26) of ALBUZ ceramic hollow cone nozzles to allow a wide range of application rates.
tank
2000-litre gel-coated fibrelass construction tank for high strength and smooth finish. Separate 30-litre fresh water tank.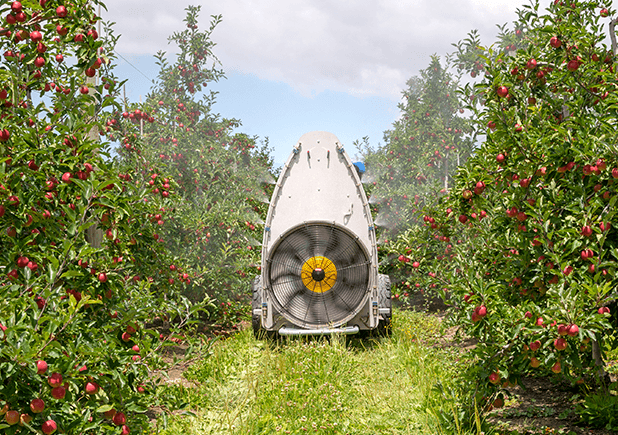 chassis/axle
Hot-dipped galvanised, full length chassis with adjustable length draw bar. Rear bumper for fan and tank sump protection.
power required
Approximate engine HP requirements.
820 DSV fan = 60 HP
920 DSV fan = 70 HP
LEARN MORE
Browse the Croplands Tree Crop and Kiwifruit Spray guide for more details.
ENQUIRE NOW
| | | |
| --- | --- | --- |
| Cropliner Linear Tower | Air-blast sprayer | ENQUIRE |