Kiwiliner
air-blast sprayer
Croplands and Fieni industry-leading air-blast performance designed specifically for spraying kiwifruit where a shorter and lower profile is required.
The most compact sprayer on the market, the Kiwiliner delivers the ultimate coverage and air/droplet control with the purpose-built 820 front entry Fieni fan.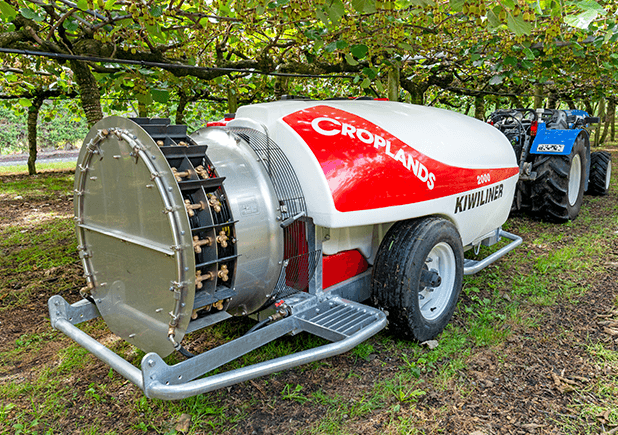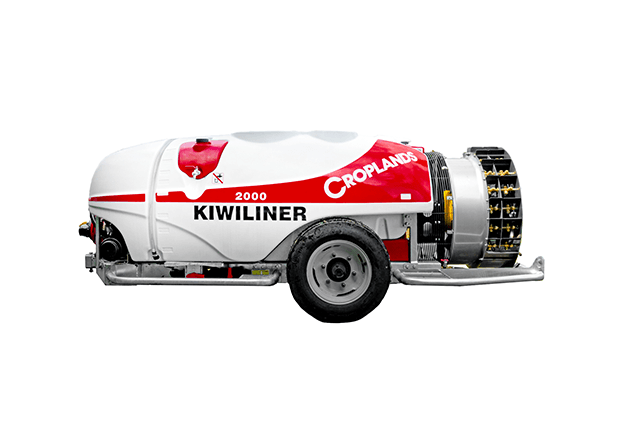 fans
Highly efficient FIENI 820 DSV front-entry fan for kiwifruit. Designed to generate more air with lower horse power.
pump
Positive-displacement Annovi Reverberi (AR) BHS-170 high-pressure pump standard with brass head/bronze manifold for maximum corrosion resistance. Optional AR BHS-200 pump for higher volumes.
controls
Manual remote-mounted brass block controller as standard.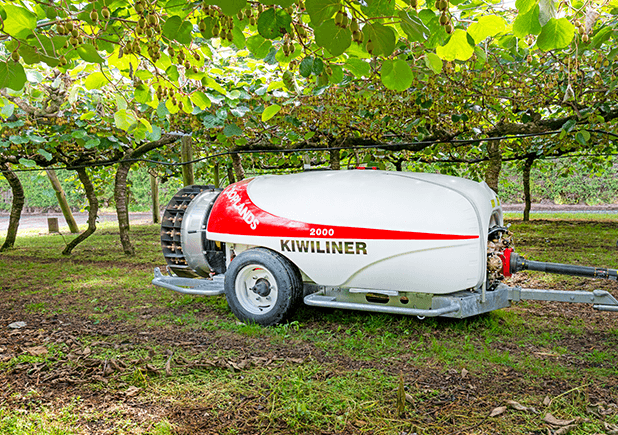 nozzles
Stainless steel spray rings fitted with brass roll-over nozzle bodies with 1 set (28) stainless steel disc and brass cores and 1 set (28) ALBUZ ceramic hollow cone nozzles to allow a wide choice of application rates.
tank
Low profile 2000-litre UV-stabilised polyethylene tank. Fitted with 120-litre flush tank and 4-litre handwash tank.
chassis/axle
Hot-dipped galvanised, full length chassis with adjustable draw bar and single step. Rear and side bumpers.
power required
Approx. 60 HP.
LEARN MORE
Browse the Croplands Tree Crop and Kiwifruit Spray guide for more details.