Quantum 420 Single Row
grape sprayer
Perfect for smaller scale and estate vineyards.
The Croplands Quantum 420 Single Row sprayers take coverage to the next level, featuring the next generation QM-420 hydraulic fans and delivering turbulent, high volume air for optimum canopy penetration and coverage.
Available in cool climate (4-fan) and warm climate (6-fan) model configurations.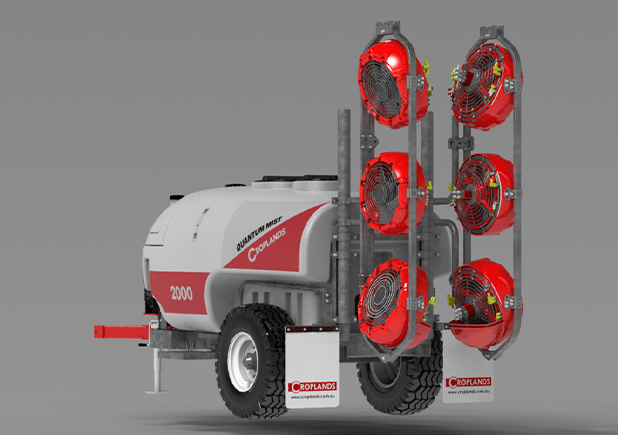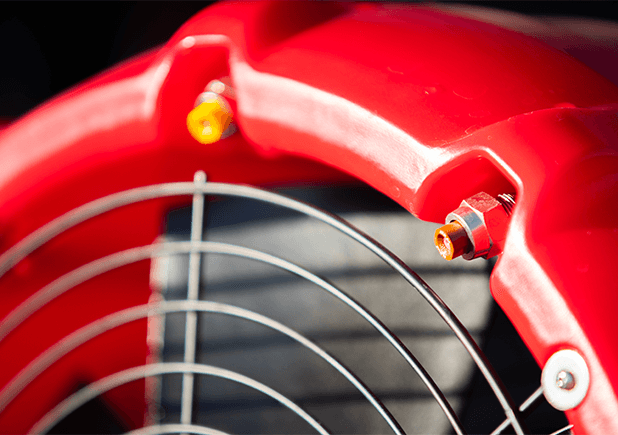 fans
Individual QM-420 fans, hydraulically driven from the tractor hydraulics. The QM-420 fan delivers turbulent, high volume air for optimum canopy penetration and coverage.
Dual spray ring allows for three-tier spray rate solution (low, medium and high), manually adjustable from the ground.
tower
Heavy-duty rear tower with adjustability for varying row widths. Fans mounted in a new fan frame system, offering added protection and allowing for precise, simple, fan position settings.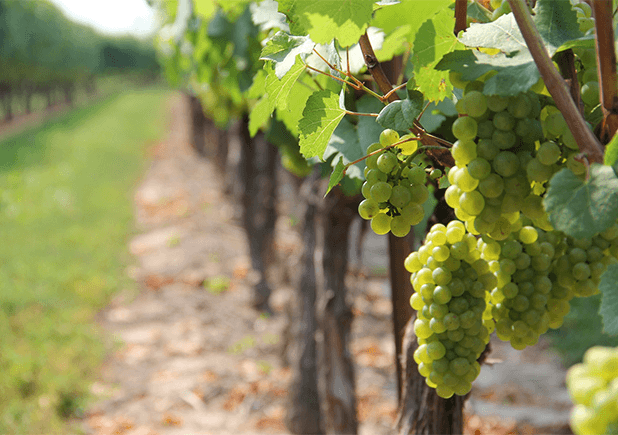 drive
Tractor driven hydraulic oil supply is standard.
pump
AR-160 LFP positive displacement pump as standard. Optional AR-185 LFP pump for higher volume applications.
controls
Electric controls. Two-section (left and right) with pressure adjustment from the tractor seat.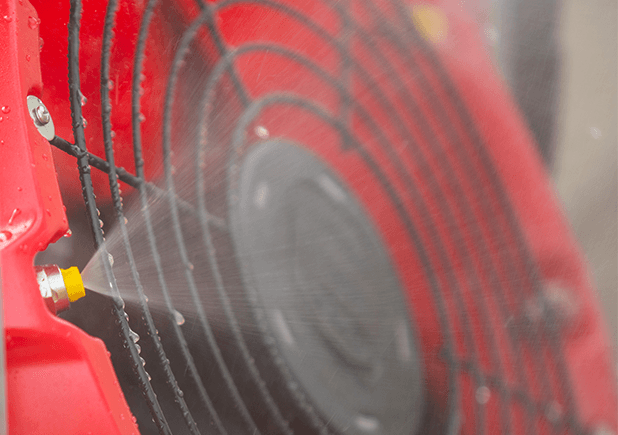 nozzles
10 x nozzles per QM-420 mm fan, available in 80, 60 and 40-degree options.
tank
High impact, UV-stabilised polyethylene tanks fitted with flushing and fresh water tanks. Available in 1500L, 2000L and 3000L models.
chassis/axle
Hot-dipped full length chassis with single step. Self-steer draw bar and single fixed axle is standard on all models. Optional flotation tyres can be fitted for low compaction solution.
LEARN MORE
Browse the Croplands Vineyard Spray Range for more details.
ENQUIRE NOW
| | | |
| --- | --- | --- |
| Quantum 420 Single Row | Vineyard sprayer | ENQUIRE |