Quantum Smart Spray
grape sprayer
The Quantum Smart Spray is the premium sprayer in the Croplands vineyard model line-up.
Available in two and three-row configurations, the Quantum Smart Spray is packed with new technology and innovation to take your grape spraying to the next level.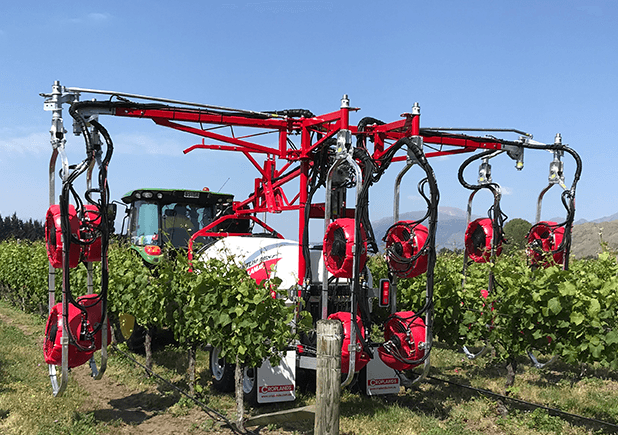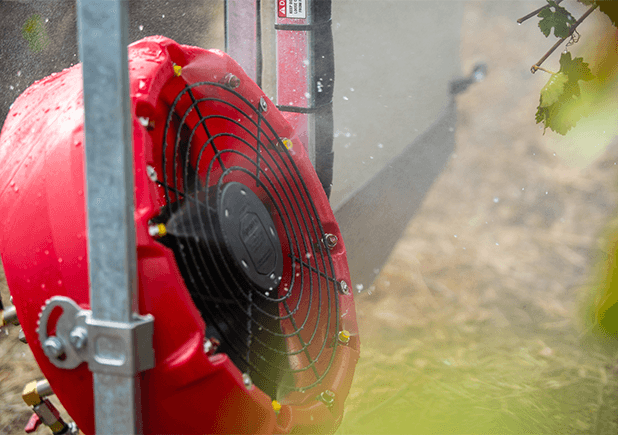 fans
Individual QM-420 fans, hydraulically driven from the tractor hydraulics or via optional Micro Power Pack.
Dual spray ring allows for three-tier spray rate solution (low, medium and high), adjustable from the cab via the Fusion Controller as well as upwind/downwind fan speed compensation – an extremely effective system for improving spray coverage and minimising off-target spray.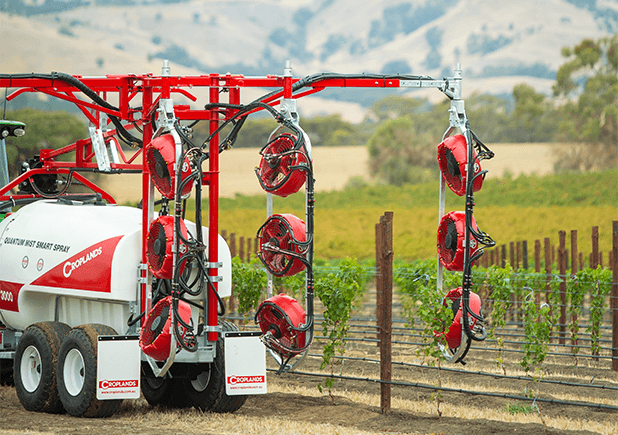 fan frame
New design fan frame system offers added protection and allows for precise, simple fan position settings.
boom
Premium heavy-duty boom with parallelogram folding design. Position sensors control boom width via in-cab Fusion controller. Unique mounting bracket design allows fitting for 3-row outer fan frame or optional 2-row drift reduction/recapture system.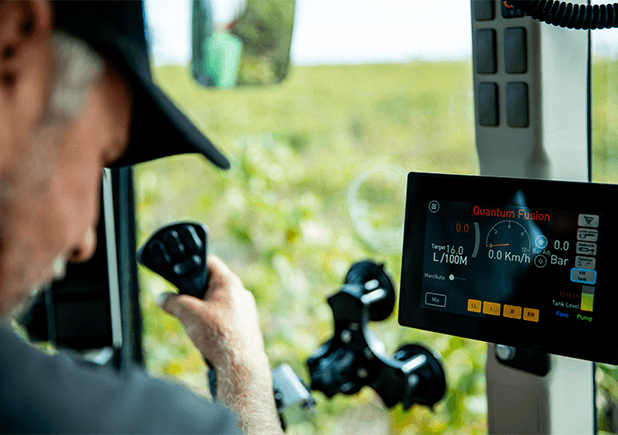 pumps
AR-185 LFP as standard for 8 and 12 fan models.
AR-250 LFP as standard for 18 fan and recapture models.
controls
Control sprayer and hydraulic functions through a single platform with the Fusion controller featuring full colour touch screen and integrated joystick. CANBUS technology with onboard diagnostics minimises downtime and is easily
upgraded via simple software updates.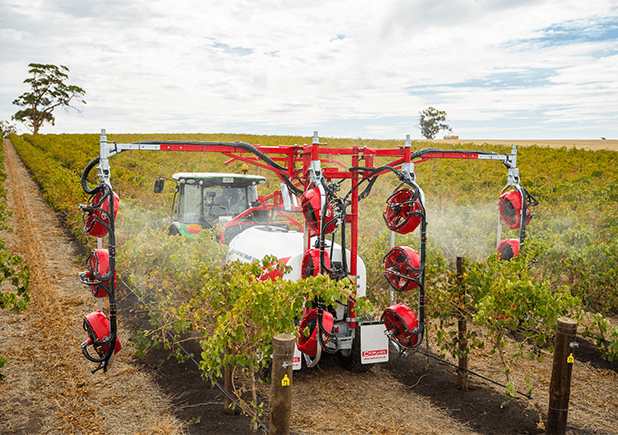 nozzles
10 x nozzles per QM-420 mm fan, available in 80, 60 and 40-degree options.
tanks
High impact, UV-stabilised polyethylene tanks fitted
with separate flushing and fresh water tanks.
Available in 2000L, 3000L and 4000L models.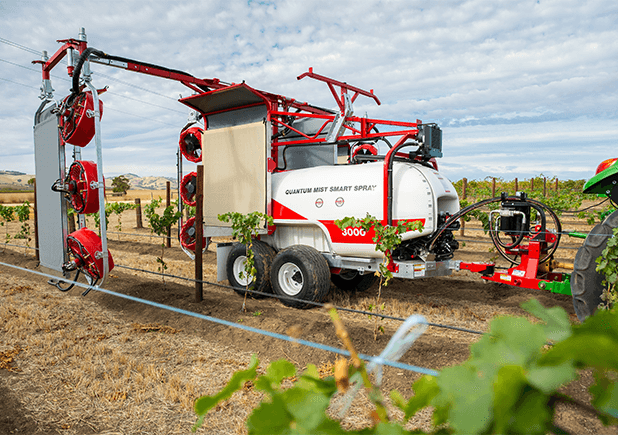 chassis/axle
Hot-dipped galvanised chassis with single step. Self-steer draw bar and tandem walking beam axles standard on all models. Optional flotation tyres for low compaction solution.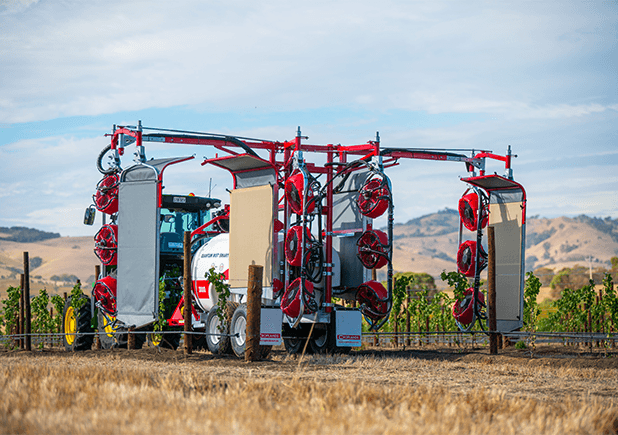 DRIFT REDUCTION/RECAPTURE SYSTEM
Optional system best suited to 2-row, cool climate
vineyard operations.
Improves vineyard spraying efficiency and minimises
off-target spray drift, especially during dormancy and early season sprays.
Dual screens reduce trash build up with recaptured spray being filtered prior to returning to the spray tank.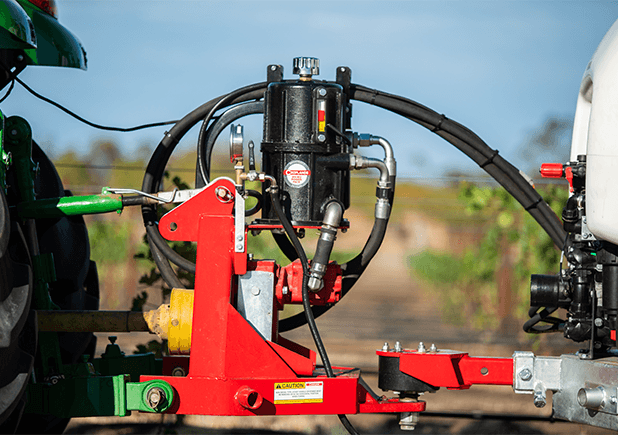 micro power pack
Compact, self-contained hydraulic oil supply system designed to drive QM-420 fans independent to the tractor hydraulic system.
Improves tractor efficiency and allows smaller model tractors to power Quantum Smart Spray models.
Equipped with a safety cut off switch, the MPP shuts down if the oil level drops. Optional biodegradable oil.
LEARN MORE
Browse the Croplands Vineyard Spray Range for more details.
ENQUIRE NOW
| | | |
| --- | --- | --- |
| Quantum Smart Spray | Vineyard sprayer | ENQUIRE |