RoGator C Series
Self-propelled sprayers
A lot has changed since the uniquely professional-grade, self-propelled RoGator was conceived in 1969.
What hasn't changed is your need for a technologically advanced machine that works for you, not the other way around. You need a liquid system that keeps product mixed and in motion, reduces waste and minimises contamination. Section control that's more precise than precise. A powerful, smart drive system that provides consistent power, consistent torque and consistent traction. So you can put all your energy into precision application.
And you need a machine that anyone can easily learn and easily operate – without a degree in astrophysics.
You asked for it. You got it. Apply like a pro with RoGator C Series.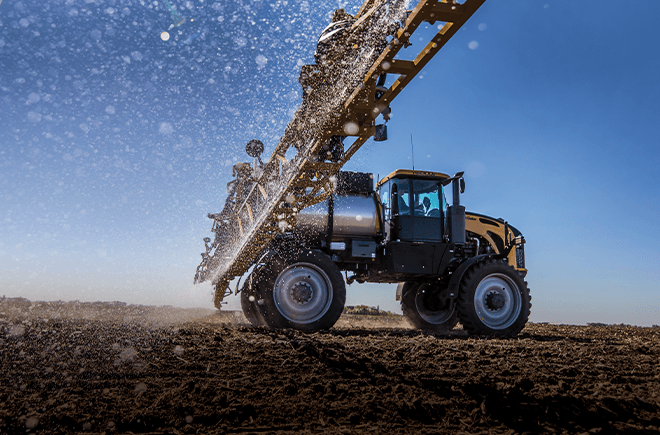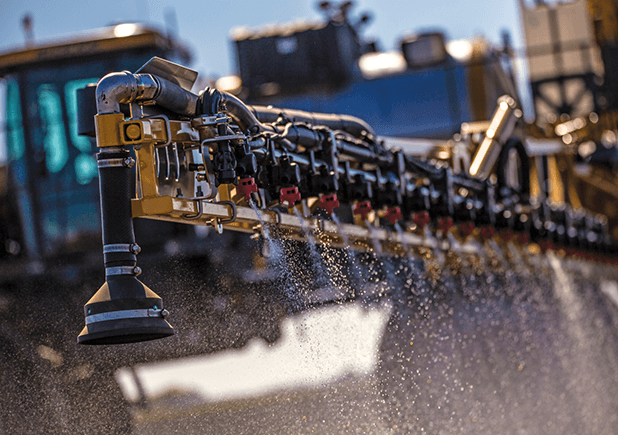 operators and liquid systems should always be in constant motion.
LiquidLogicTM is arguable the world's most advanced liquid-system technology.
CONTINUOUS RECIRCULATION The FlowLogicTM system continuously circulates product through the boom, plumbing and filters. Start with charged booms without wasteful stationery spraying, apply with product always in motion and finish with a thorough rinse that significantly minimises the risk of contamination.
LESS OVERLAP, LESS CROP DAMAGE The NozzleLogicTM system controls up to 35 boom sections. Nozzle body valves provide precise on/off section control, so you sprayer where you want to, not where you don't/
PRODUCT STAYS PERPETUALLY MIXED The OptiMotionTM auto-agitation system allows you to preset the amount of agitation, and the machine automatically adjusts as the tank empties, letting you focus on application, not adjusting valves.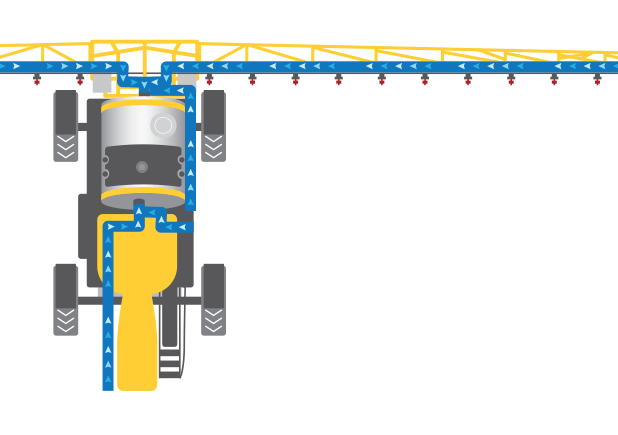 unprecedented product recovery
Rain, wind and a hundred other things can stop a job before it's done, letting residues settle in the plumbing.
ClearFlowTM, the industry's first full-recovery system, pushes unused product from the plumbing back into the tank, prior to a tank or boom rinse. Product goes back in the tank to be re-agitated or off-loaded, minimising waste and contamination.
So you'll be confident plumbing and booms are clean.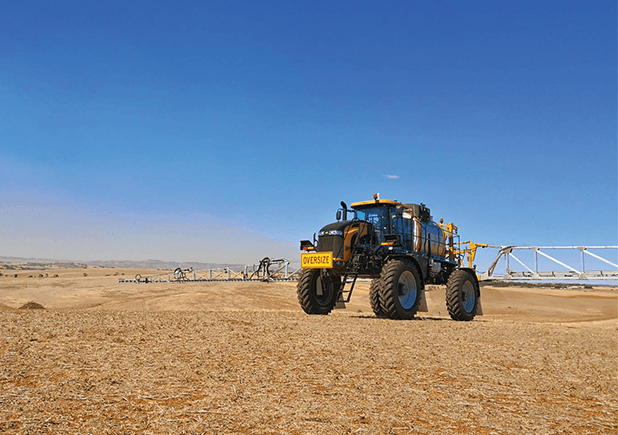 better booms. better yields.
RoGator C Series sprayers are available with the most boom options in the business.
SUPERIOR STABILITY Select from a 30.5 or 36.6 metre high tensile steel boom. Tried and tested over many years for unrivalled duability and stability.
A WIDER, LIGHTER FOOTPRINT Now available is the industry-leading 48-metre aluminium boom. Designed in collaboration with Pommier – world leaders in aluminium boom innovation, design and manufacturing. They have over thirty years of experience and are the ultimate solution for farmers wanting a lighter, stronger, wider boom.
The aluminium Pommier boom provides the perfect blend of productivity and reliability for those farms where size does matter.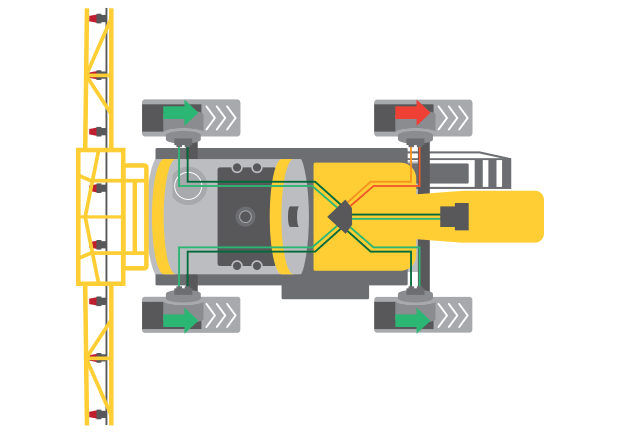 a drive system that's always thinking.
The days of needing to run all-out, all-the-time are over. The efficient 8.4L engines manage their own speed, so you can perform at top level – and apply with precision accuracy – even when the engine runs at a lower speed.
The engine, drive system and hydraulic pump work with each other for optimal performance. Engine RPM is managed automatically to deliver drive and system performance, even when needs change with soil and terrain.
You'll save fuel, reduce wear and minimise operator fatigue.
all-wheel traction control. all the time.
SmartDrive, standard on all C Series machines, continuously and independently controls each wheel. Wheel slip is automatically countered by sending more power to the gripping wheels, while managing the slipping wheel to regain traction.
Models
RG1100C
RG1300C
DRIVE SYSTEM
Management
TMS – smart power and RPM automation
As per RG1100C
Traction control
AWD SmartDrive
As per RG1100C
Speed control
AccuCruise speed presets (2 field, 2 road); forward and reverse shuttle
As per RG1100C
SYSTEMS
LiquidLogic
– FlowLogic recirucluating boom
– NozzleLogic at-nozzle shut-off
– OptiLoad level sensor, keypad with display and in-terminal readout
– OptiMotion auto-scaled agitation
– Optional ClearFlow boom clean out/recovery
As per RG100C
Booms
30.5m/36.6m standard. Stainless steel recirculating plumbing
30.5m/36.6m standard. Stainless steel recirculating plumbing.
Optional 48m aluminium Pommier boom.
Tank sizes
4100-litre/5000-litre Stainless steel tank with internal baffles, full length stainless steel agitation and rinse tubes.
5000-litre/6000-litre Stainless steel tank with internal baffles, full length stainless steel agitation and rinse tubes.
SAFETY
Chemical handling
Hopper/inductor, 3″ fill system standard.
Optional 70-litre chemical transfer pump with EnviroCrum couplers, 3″ fresh fill pump, electric flush kit.
As per RG1100C
Other safety
Oversize signs standard.
Optional 2-way radio.
As per RG1100C
SPEED
Field speed
42 km/h
42 km/h
Road speed
53 km/h
58 km/h
CAB
Cab suspension
Isolator mount with air ride cab
As per RG1100C
Radio
AM/FM CD with weather band with Bluetooth and microphone. Optional satellite radio.
As per RG1100C
HVAC
Automatic temperature control.
As per RG1100C
Filtration
Three-level activated carbon.
As per RG1100C
Steering wheel
14″ diameter, leather-wrapped.
As per RG1100C
Seat
Cloth air-ride seat standard. Optional heated/vented leather seat.
As per RG1100C
CONTROLLERS
Standard
AccuTerminal with AgControl rate and 35-section control
As per RG1100C
Optional
Raven Viper 4 with AccuBoom 15-section control
As per RG1100C
learn more
Check out the RoGator C Series buyers guide for more information and machine specifications.
Learn More
Check out the RoGator C Series buyers guide for more information and machine specifications.