RoGator
Self-propelled sprayers
Apply like a pro.
Precision application can make the difference between a profitable year and a break-even year. You need your investment in crop protectants to pay off. You need a sprayer that enables you to put product down as prescribed with less waste and greater impact. You need a boom that primes in 45 seconds flat, saving you valuable inputs and gaining you up to 10 acres of productivity per day. You need a liquid system that recovers expensive product back to the tank and cleans out faster than the competition.
Simply put, you need a RoGator – a self-propelled sprayer that sets the new benchmark for professional application giving you full control to deliver a precise, productive and effective application every time.
the world's most advanced liquid-system technology
RoGator C Series sprayers are equipped with the industry-exclusive LiquidLogic® system. Designed to minimise product waste, improve precision and make your daily operation more productive.
CONTINUOUS RECIRCULATION The exclusive FlowLogicTM system constantly circulates product through the boom, plumbing and filters. Start with charged booms without wasteful stationery spraying, apply with products always in motion to prevent settling and clogging and finish with a thorough rinse that significantly minimises the risk of contamination.
a drive system that's always thinking. Even when the operator is thinking about something else.
The RoGator C Series drive system practically runs itself. From the tractor management system (TMS) to the AWD SmartDriveTM, the core productivity drivers of this machine continuously work in the background, with virtually no input or management from you. The TMS automatically increases engine RPM when more power is needed, and reduces RPM when the running is easier. AccuCruiseTM and shuttle speed controls work to achieve specific speed settings at the touch of a button, freeing the operator to focus on quality application.
SmartDrive, standard on every C Series, continuously and independently controls each wheel, so that each wheel always gets all the torque it needs, when it needs it.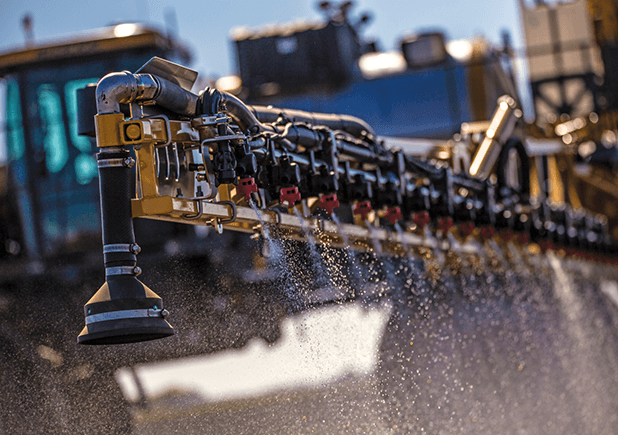 After only a couple of hours I knew I made the right decision

Leo Casey, NFS-Ag, Gunnedah NSW
Explore the RoGator Self-Propelled range