Cropliner Rover SP
air-blast sprayer
Cropliner Rover SP is the lowest profile and most manoeuvrable self-propelled orchard sprayer on the market.
The definition of agility is the ability to move quickly and easily.
This is exactly what you'll be able to do with the Cropliner Rover Self-Propelled sprayer. Rover is small and agile enough to get into and spray where a tractor and sprayer combination simply can't, making manoeuvring around rows easy and efficient.
The customised Fieni DSV front entry fan has been designed to deliver optimal coverage across a wide spectrum.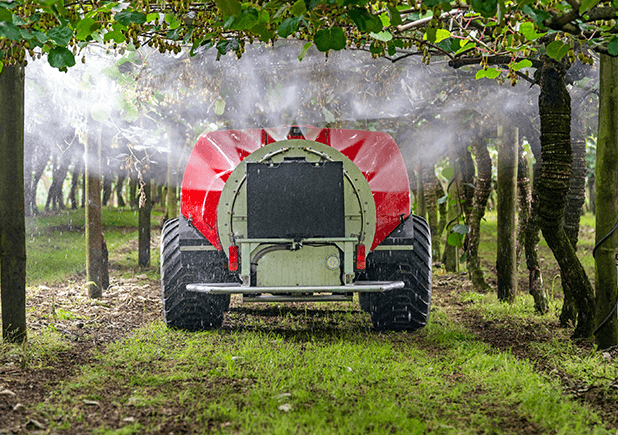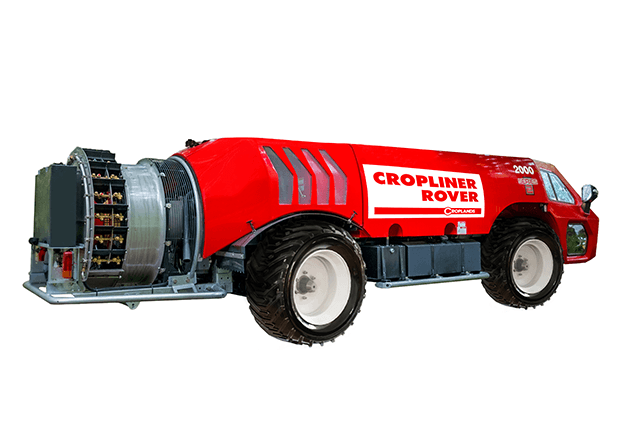 fans
Highly efficient FIENI 820 DSV front entry fan. Downstream straightening vanes. Designed to generate more air with lower horsepower.
pumps
Quality AR BHS-170 brass pump fitted as standard. Optional AR BHS-200 for higher volume applications.
For pump specifications, see here.
controls
Fitted standard with HV-2400 auto rate controller.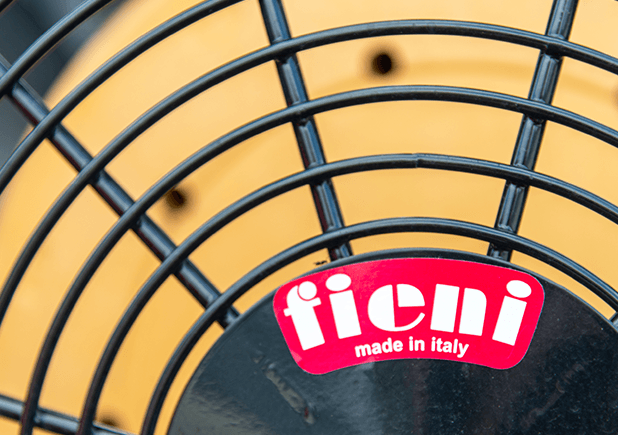 nozzles
Brass roll-over nozzle bodies fitted, stainless steel disc and brass cores. Number will vary dependent on fan selection.
tank
2000L low profile tank
Length 5580mm
Width 1870mm
Height 1370mm
Dry weight 2,630kg.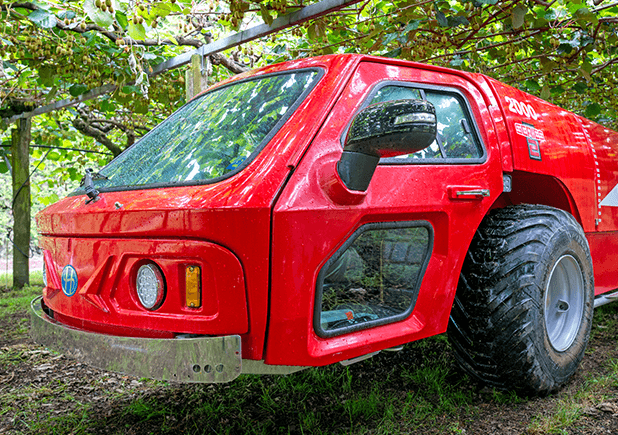 operator station
Fully sealed and air-conditioned cab with carbon filters. Easy navigation with reversing camera and LCD display.
engine
4-cylinder turbo charged diesel engine.
transmission
Mechanical drive
5 x speed manual with high and low range
Single speed reverse
Speed ranges from 1-24 km/hr
Selectable 2 or 4-wheel mechanical drive
Selectable 2 or 4-wheel steer (with auto-alignment and non-alignment indicator)
Hydraulically operated 4-wheel disc brakes
Supplied on 400 / 60 x 15.5 flotation tyres
LEARN MORE
Browse the Croplands Tree Crop Spray guide for more details.
ENQUIRE NOW
| | | |
| --- | --- | --- |
| Cropliner Rover SP | Self propelled air-blast sprayer | ENQUIRE |