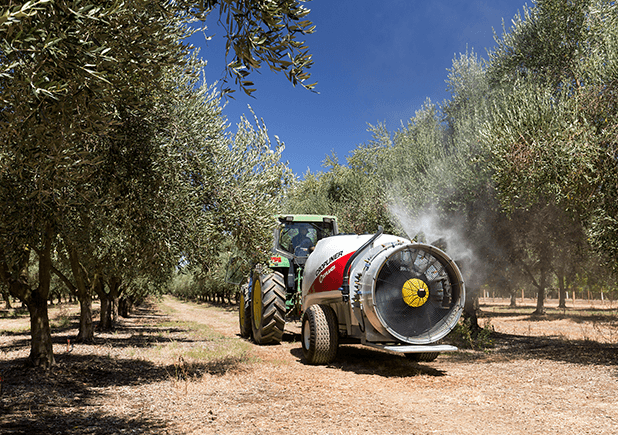 Australia's horticulture industry comprises fruit, vegetables, nuts, flowers, turf and nursery products. It contributes significantly to the prosperity of people living in rural and regional Australia.*
Orchard growers and contractors know the importance of being efficient and containing input costs such as labour, fuel and chemicals.
Selecting the right sprayer can minimise inputs whilst maximising coverage and crop protection when applying fungicides and foliar fertilisers.
selecting the right horticulture sprayer
Croplands premium fan range delivers unparalleled coverage, performance and reliability.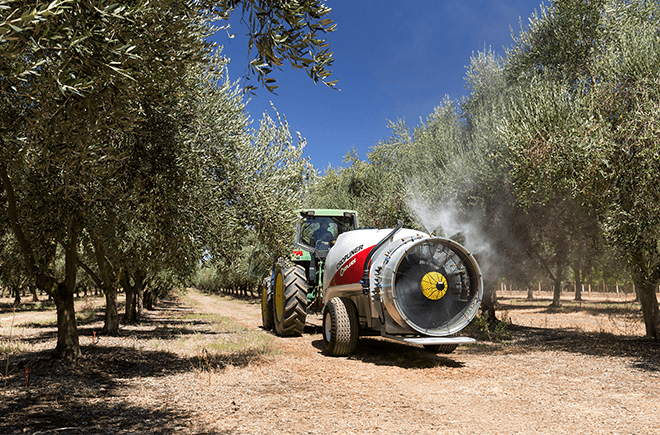 Air-blast Sprayers
Croplands air-blast fans are engineered by Fieni, a global leader in agricultural fan design, manufacturing and innovation.
These sprayers set the standard for fan sprayer performance, efficiency, penetration and coverage. And with fans available from 500mm in diameter to 1060mm, there's a model to meet your orchard's needs.
discover more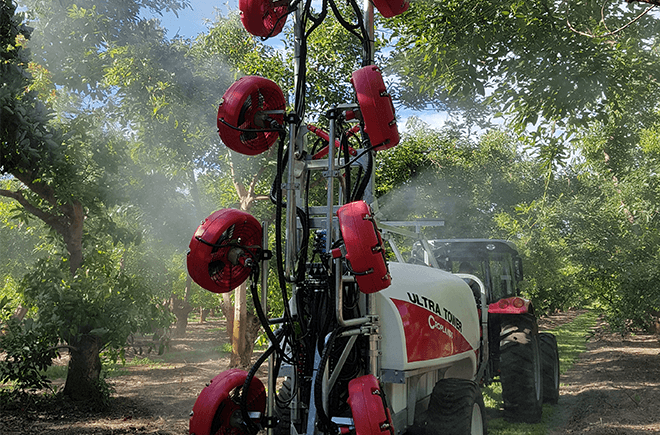 Quantum Mist Fan Sprayers
Croplands Tower sprayers are fitted with Quantum Mist hydraulic-driven fans. They deliver excellent spray coverage at high travel speeds so growers can enjoy exceptional efficiency while reducing costs.
Quantum Mist Fans are available in 420mm and 500mm diameter models, allowing for multiple head configurations to target crops more directly.
discover more
Croplands tree crop sprayer selection guide
| | Bush and Trellis | Stone and Pip Fruit | Citrus | Almonds | Large Trees |
| --- | --- | --- | --- | --- | --- |
| Quantum Mist Ultra Tower | | | Yes | | Yes |
| Quantum Mist Tower | Yes | Yes | | | |
| Cropliner XV 1060 | | | Yes | Yes | Yes |
| Cropliner XL 1060 | | | Yes | Yes | Yes |
| Cropliner XL 920 | | Yes | Yes | Yes | Yes |
| Cropliner XL 820 | Yes | Yes | | | |
| Cropliner SL 2000 | Yes | Yes | | | |
| Cropliner SP Rover | Yes | Yes | | | |
| CropAir 1000 | Yes | Yes | | | |
| CropAir 600 | Yes | | | | |
| CropAir 300 | Yes | | | | |
explore our Orchard and Tree Crop solutions
*Source: Horticulture fact sheet, Department of Agriculture, Water and the Environment