seasonal offers
SPRING catalogue
Get set for Spring Clearing
The latest Croplands catalogue is out now.
It is filled with all your favourite Croplands products and a whole lot more to help you stay on top of Spring.
Offers available until 30th November 2023.
The AgriPak 1000 is really easy sprayer to use, from the auto-rate controller to the 30-litre chemical mixer with integrated plumbing. Makes spraying easy for all our operators.

Sean, Hicks-Jacobs Dairy, Mount Compass, South Australia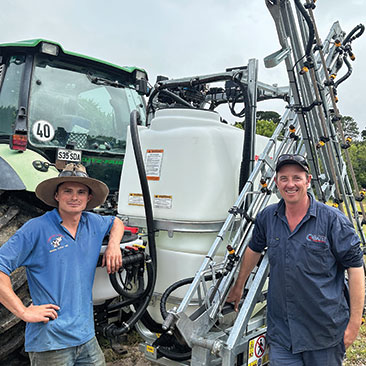 discover OUR COMPACT SPRAYER RANGE
available from your local croplands dealer
Want Croplands offers direct to your inbox?
Subscribe now.