Fan sprayers
coverage is the key
Our very first sprayer made its way into an apple orchard fifty years ago.
We've come a long way since then, evolving and expanding our range to suit the majority of horticulture and viticulture crops. What hasn't changed is our commitment to giving growers the ultimate in spray coverage.
Croplands machines are built with a respect for Australia's tough and varying terrain. Engineered to endure, Croplands spraying equipment gives growers the confidence to take on row after row. Saving time, reducing costs and maximising productivity.
Our premium fan range delivers unparalleled coverage, performance and reliability.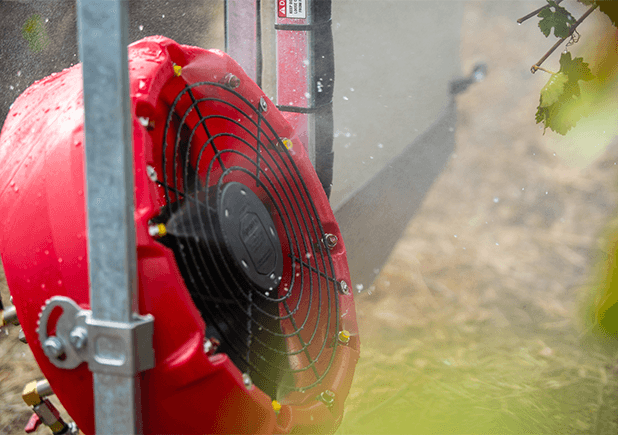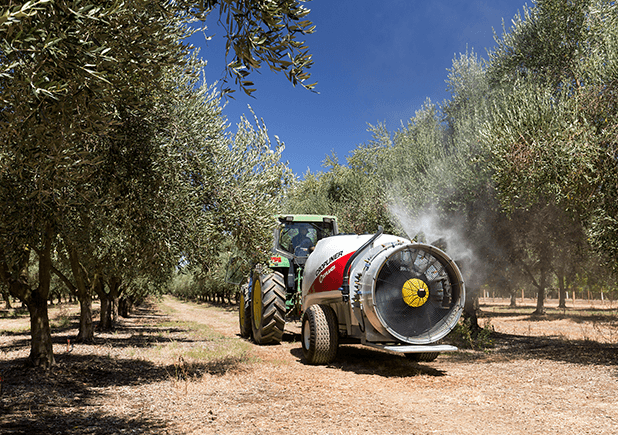 HIGH PERFORMANCE AIR-BLAST FANS
All our air-blast fans are engineered by Fieni, a global leader in agricultural fan design, manufacturing and innovation.
Croplands and Fieni have been collaborating since 1972, and together we set the standard for fan sprayer performance, efficiency, penetration and coverage. And with Fieni fans available from 500mm in diameter to 1060mm, there's a model to meet your orchard's needs.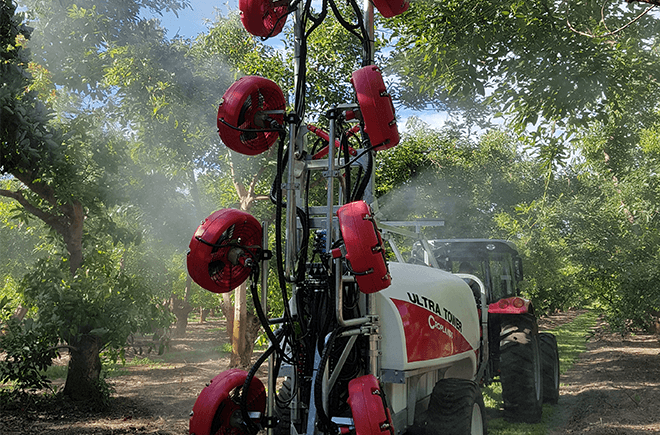 TARGETED COVERAGE WITH CRoplands QUANTUM
Croplands Tower and Vineyard sprayers are fitted with Quantum™ hydraulic-driven fans.
The high-volume, turbulent air delivered by our Quantum sprayers opens up the foliage, allowing spray to penetrate into very dense canopies.
The Quantum fan design is very popular in vineyards and large-scale tree crop orchards. Delivering excellent spray coverage at high travel speeds so growers can enjoy exceptional efficiency while reducing costs.
Explore our fan sprayer Range
VITICULTURE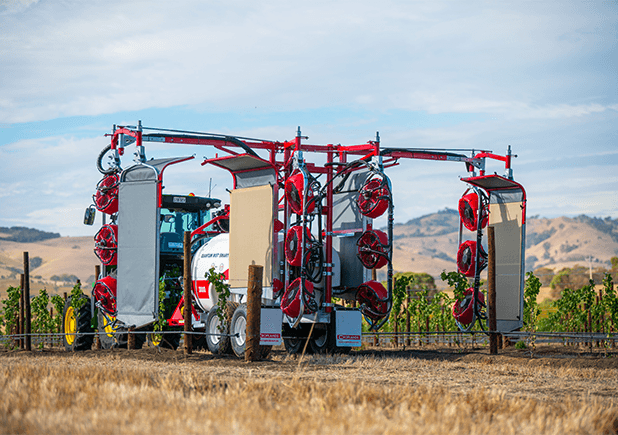 Quantum Vineyard Sprayers
The ultimate performer in grapes. Available in single, two or three row spraying configurations.
Show More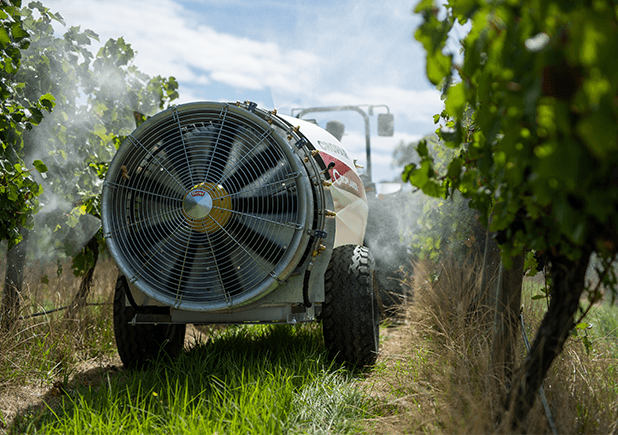 CropAir Sprayers
High-quality and cost-effective compact air-blast sprayers ideally suited to growers with smaller or boutique operations.
Show More
HORTICULTURE