SELF-PROPELLED SPRAYERS
EFFICIENCY AND COMFORT
Offering superior clearance, traction and comfort, Croplands range of Self-Propelled Sprayers are designed to deliver the ultimate in precision spraying.
Croplands has been sourcing and importing the world's best self-propelled sprayers for almost three decades starting with the SpraCoupe in the early 1990s. Since that time, our range has evolved to meet the ever-changing needs of Australian growers.
With a focus on quality, efficiency and reliability, our range offers self-propelled solutions for operations of all sizes from the compact 1500-litre Mako models right up to the 6000-litre RoGator RG1300 C Series.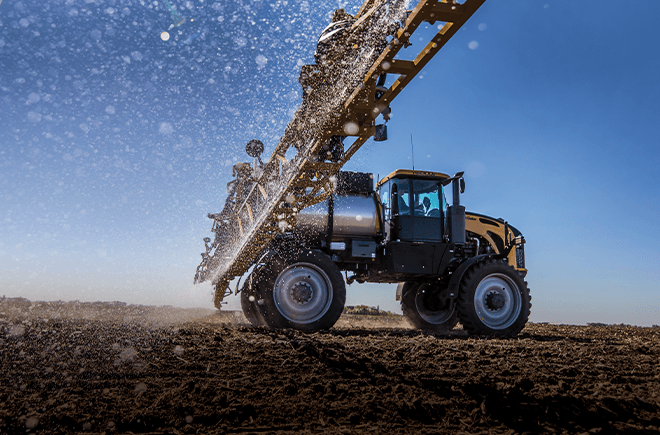 Explore our Self-Propelled Sprayer Range