Croplands Compact Sprayers Hit the Spot
10 May 2022
Croplands has been building and selling sprayers for 50 years.
With a focus on sourcing and supplying the best spraying solutions, we have grown to become one of the most popular sprayer brands on the market.
Within Croplands' selection is the Compact range, which includes the AgriPak linkage sprayers and the tow-behind TrailPak.
Croplands Compact product lead Jeremy Deck says the range has been designed with customer needs at the forefront.
"Our range of Compact sprayers, accessories and components are designed to provide our customers with the confidence to take on weed after weed," he says.
"We pride ourselves on delivering spraying solutions that help our customers save time, reduce costs and maximise productivity.
"Our sprayers are efficient, reliable and built to last."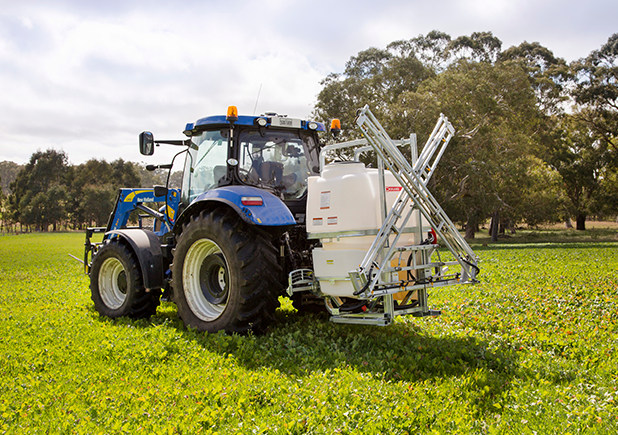 AgriPak Linkage Sprayers
Ideal for smaller properties, Croplands AgriPak linkage sprayers use the three-point linkage of a tractor with the weight of the spray tank kept close to the rear wheels to optimise load-carrying potential.
Croplands' hard-wearing and long-lasting UV-stabilised tanks range in capacity from 300L to 1600L, offering spraying solutions for properties of all sizes.
Featuring market-leading Italian-manufactured Annovi Reverberi pump and fitted with Agrotop AirMix air-induction nozzles for optimal drift control and surface coverage, Croplands' AgriPak linkage sprayers are engineered to deliver safe and efficient spray application.
The AgriPak sprayers can be customised with different hose reels, boom widths and optional extras such as GPS systems and hydraulic boom lifts.
One of the models within the range is the mid-size AgriPak 600, which became South Australian farmer Bill Wenske's new sprayer last year.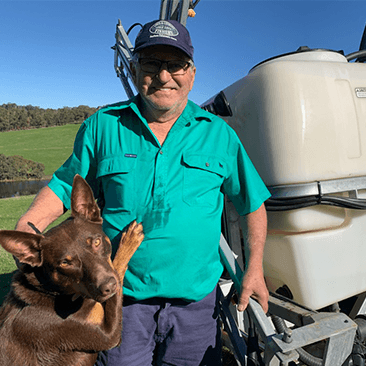 "This sprayer is simplicity at its finest and is locally-made with great support from our local Croplands dealer," he says.
TrailPak
For those looking for a spraying solution that can be towed behind an ATV, UTV or small tractor, Croplands recommends its best-selling TrailPak 300L trailed sprayer range.
According to Deck, this model is a versatile option for a range of smaller properties and requirements.
"The TrailPak 300 is a great sprayer for block-holders and smaller farms," he says.
"Whether you are using it for spot spraying, watering or even in a small horticultural setting, the TrailPak can be used with or without a boom to deliver the results you need."
TrailPak 300 models include the best-selling 12-volt range which enables a wide range of use, from spot spraying to boom spraying application.
One Croplands customer who benefitted from the TrailPak 300's versatility is South Australian farmer Brodie Bridgman, who ordered his with a six-metre boom and hose reel.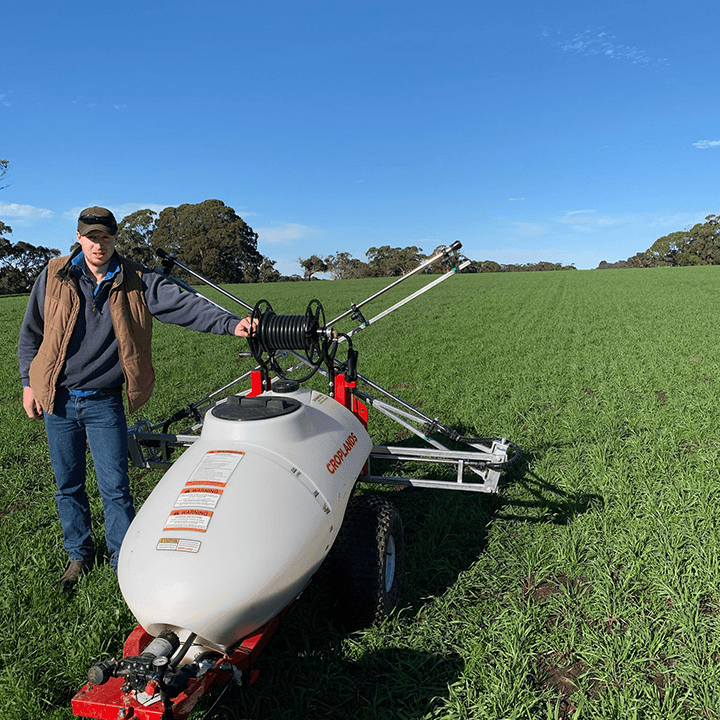 "The TrailPak is an easy all-round machine," he says.
"It is very versatile in smaller paddocks and perfect for the hard-to-reach spots."
Other features of the TrailPak 300 include a translucent UV-stabilised tank with large sump and graduated markings and a large, easy-access lid with filling strainer.

It also offers an easy-access suction filter and regulator for pressure and flow adjustment, rugged one-piece chassis, flotation tyres on sturdy axle and a safety hitch for safe towing.
Learn more about Croplands Compact range here.
This article originally appeared in Farms and Farm Machinery as Croplands compact sprayers pak a punch.