Croplands welcomes Federal Minister for Agriculture and Northern Australia
17 March 2022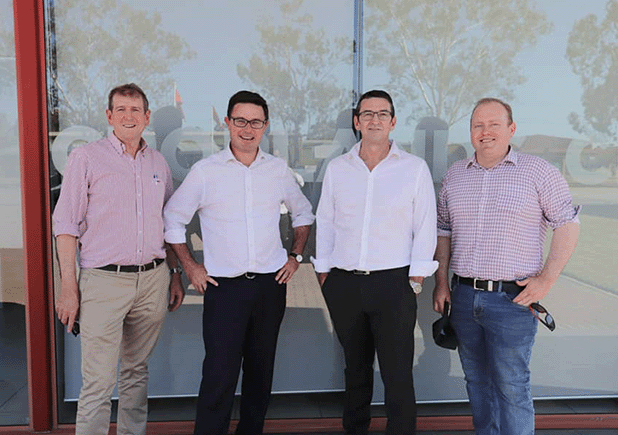 The Croplands team were pleased to host the Hon David Littleproud MP, Australian Federal Minister for Agriculture and Northern Australia, last week as he visited our manufacturing and warehouse facility in Dry Creek, South Australia.
Sean Mulvaney, Croplands GM, led the tour group which also included Jonathon Pietzsch, Australian National Party Candidate for MacKillop.
"It was great to be able to showcase our factory and extensive product warehouse where we stock over 30,000 product lines. The Minister took great interest in our Croplands WEED-IT sprayers being produced," said Sean.
Both the Minister and Mr Pietzsch were impressed with the Croplands facility.
"Australian farmers are some of the best in the world, there's no doubt about that, but we got here because of the movers and shakers who showed the way," Minister Littleproud said in a recent media release. On his visit to South Australia, he continued with this sentiment about the role that Croplands has played.
While in South Australia I had the privilege to visit Croplands, meet with Sean Mulvaney and their workers.

At a time when there are questions over our ability to manufacture locally, Croplands has been carrying the baton of sovereign manufacturing and producing the best agricultural equipment in the world.

The Hon David Littleproud MP, Federal Minister for Agriculture and Northern Australia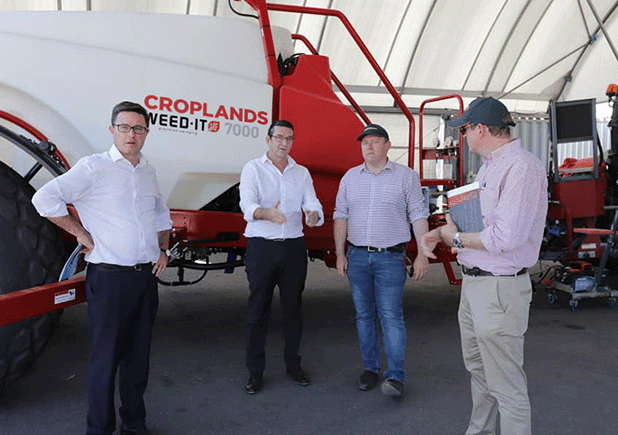 Mr Pietzsch also talked about the importance of backing South Australian manufacturing.
"Supporting South Australian manufacturing and production is important, even more so in the context of the supply chain issues we've seen in recent times. Innovation and adaptation at Croplands has led to success," said Mr Pietzsch.
Learn more about Croplands here.