Croplands partner with WeedSmart on industry stewardship
24 May 2022
Croplands has joined forces with WeedSmart in a new partnership that will see the two organisations work together to promote best practice weed management.
WeedSmart is an initiative led by the Australian agriculture industry to enhance on-farm practices and promote the long term sustainability of herbicide use.
As a WeedSmart partner, Croplands will support and participate in several WeedSmart initiatives over the next twelve months including the upcoming WeedSmart Week events in Mildura and Moree.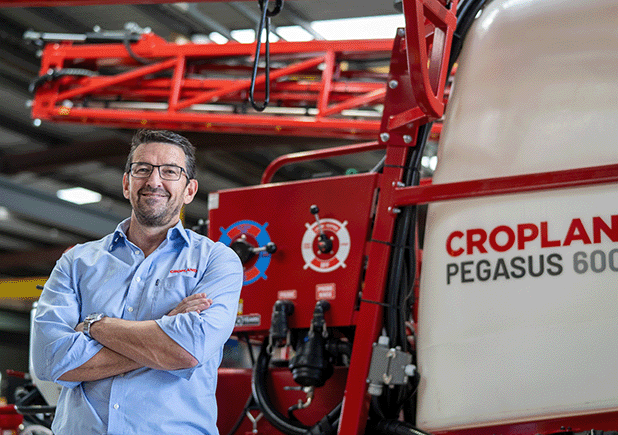 "Herbicide resistance is an ever-present issue on Australian farms," said Croplands General Manager, Sean Mulvaney.
"Effective weed detection and elimination is incredibly important."
"Croplands has a long history of working alongside growers in the battle against weeds and sharing best practice spray application principles through our SprayWise stewardship program."
This new partnership with WeedSmart is the next step in our commitment to promoting the long-term sustainability of weed management practices.

Sean Mulvaney, Croplands Equipment General Manager
WeedSmart was formed in 2014 to address a lack of engagement from growers and agronomists about the growing herbicide resistance problem which costs the grains industry hundreds of millions of dollars annually.
Since its inception, WeedSmart has united Australia's major weed research groups and other industry participants with the aim of keeping herbicides working for the long-term.
"We're excited to welcome Croplands as a WeedSmart Partner," said WeedSmart Project Manager, Jessica Strauss.
"Working closely with industry and research groups ensures we are getting the latest information on weed control solutions to Australian growers,"
Croplands will provide invaluable insights into the machinery and technology space and allow us to reach more growers across the country.

Jessica Strauss, WeedSmart Project Manager
The national stewardship campaign delivered by WeedSmart and its partners provides practical ways for growers to fight herbicide resistance on their farms through the development and consistent communication of the WeedSmart "Big 6".
"We look forward to working with WeedSmart on this important stewardship program," said Mr Mulvaney.