Cropliner Slimline
air-blast sprayer
Designed to suit narrow or high density tree crop planting.
The Cropliner Slimline is where it all began when Croplands founder, Miles Deck, designed the first Croplands air-blast orchard sprayer to meet the needs of the changing horticultural industry in New Zealand back in 1972.
The Cropliner is the iconic model of Croplands orchard sprayer line-up and its continued popularity five decades on is testament to just how innovative the original idea was. Learn more about Croplands history here.
Only 1400mm wide, Cropliner Slimline is shaped for minimum crop interference.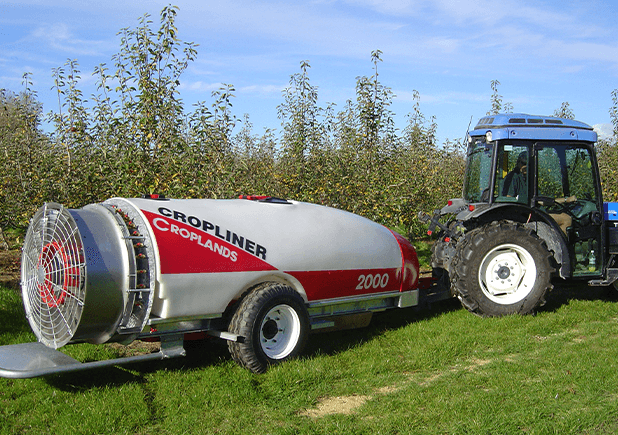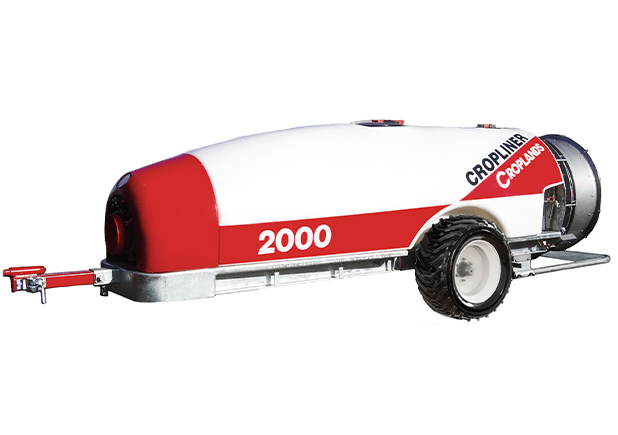 fans
Highly efficient FIENI 920 DSV air-blast fan designed to generate more air with lower horsepower.
pumps
Quality AR BHS-170 (brass) pump fitted as standard. Optional AR BHS-200 brass pump for higher volume applications.
For pump specifications, see here.
controls
Manual remote-mounted ARBMH50 controller as standard.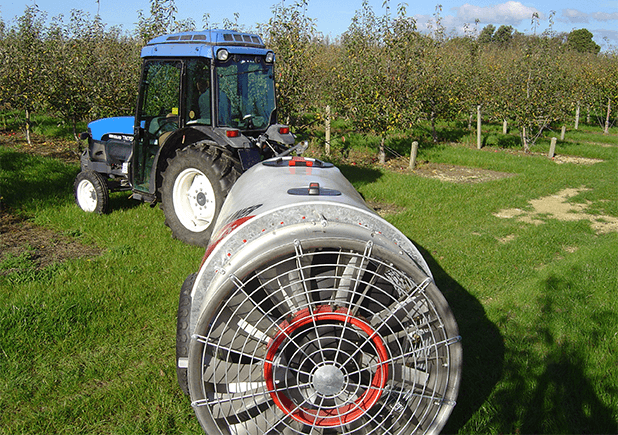 nozzles
Brass roll-over nozzle bodies fitted with 1 set (28) stainless steel disc and brass cores and 1 set (28) ALBUZ ceramic hollow cone nozzles to allow a greater choice of application rates.
tank
High impact, UV-stabilised polyethylene tank fitted with separate 80-litre flushing tank and 15-litre fresh water tank. Slimline model only 1400mm wide.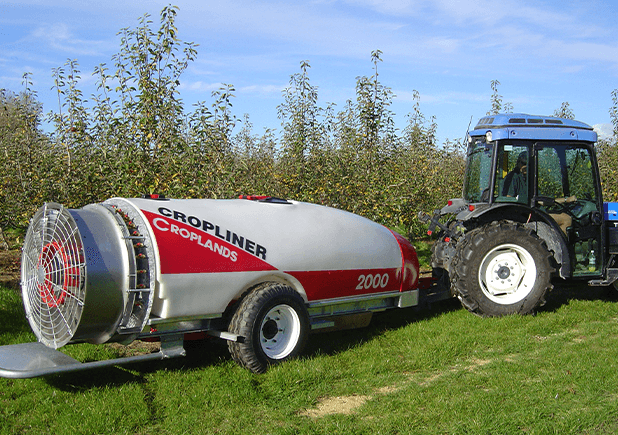 chassis/axle
Hot-dipped galvanised, full length chassis with adjustable draw bar and single step. Rear bumper and leaf guard. Single fixed axle as standard.
power required
Approximate engine HP requirement = 70HP.
LEARN MORE
Browse the Croplands Tree Crop Spray guide for more details.
ENQUIRE NOW
| | | |
| --- | --- | --- |
| Cropliner Slimline | Air-blast sprayer | ENQUIRE |