Quantum 420 Multi-Row
grape sprayers
Croplands Quantum™ 420 multi-row vineyard sprayers have been providing grape growers with industry leading coverage for over 20 years.
Incorporating the QM-420 fan with dual spray ring and fan frame design, the Quantum 420 vineyard sprayer models take this proven formula to the next level.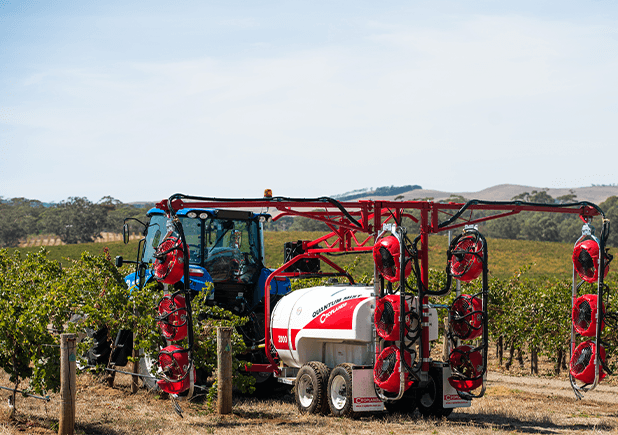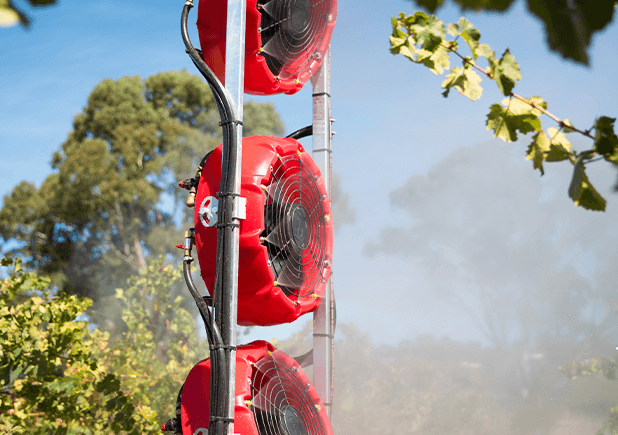 fans
Individual QM-420 fans, hydraulically driven from the tractor hydraulics or via optional Micro Power Pack.
Dual spray ring allows for three-tier spray rate solution (low, medium and high), manually adjustable from the ground.
fan frame
Specially-designed fan frame system offers added protection and allows for precise, simple fan position settings.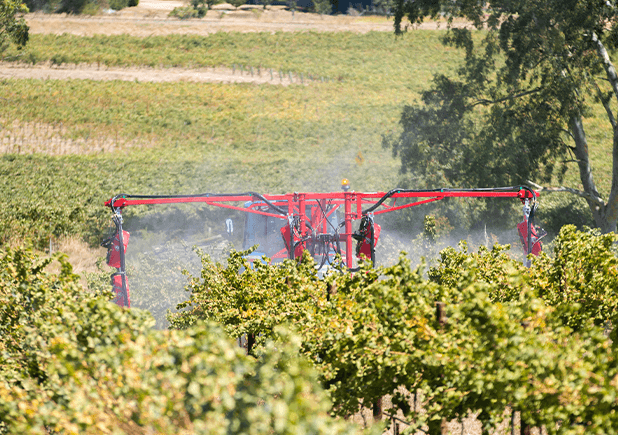 boom
Heavy-duty boom with excellent adjustability for varying row widths.
drive
Tractor-driven hydraulic oil supply is standard on all models up to 12 fans. Optional Micro Power pack.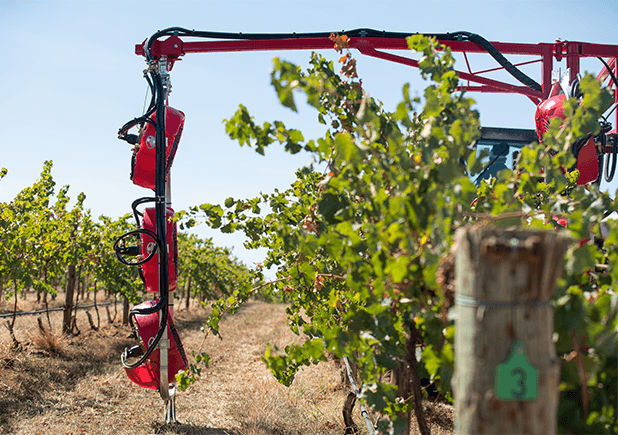 pumps
AR-185 LFP as standard for 8 and 12 fan models.
AR-250 LFP as standard for 18 fan models.
For pump specifications, see here.
controls
Standard electronic controls. Two-section (left and right) with pressure adjustment from the tractor seat.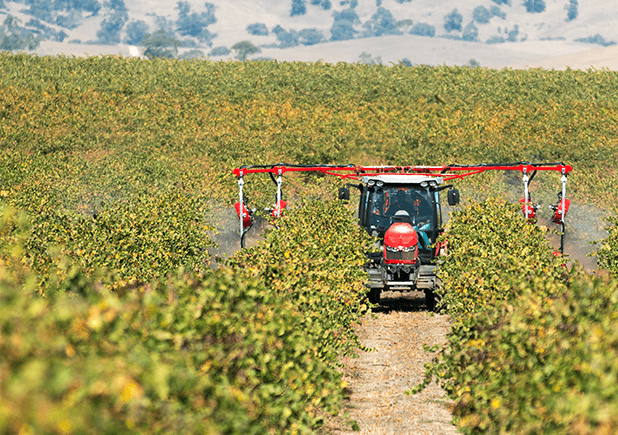 nozzles
10 x nozzles per QM-420 mm fan, available in 80, 60 and 40-degree options.
Want to know more about nozzles? See here.
tanks
High impact, UV-stabilised polyethylene tanks fitted
with flushing and fresh water tanks.
2-row available in 2000L, 3000L and 4000L models
3-row available in 3000L and 4000L models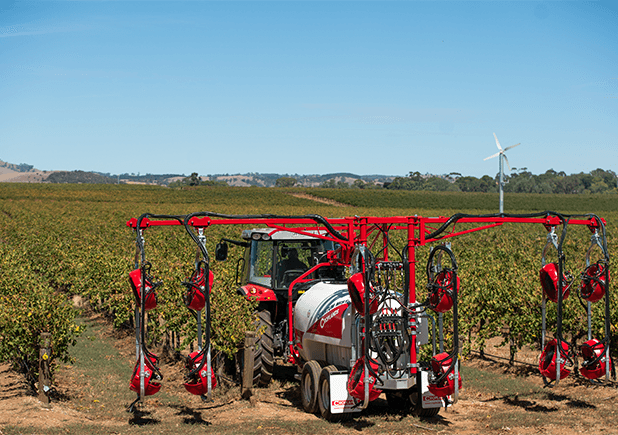 chassis/axle
Hot-dipped galvanised chassis with single step. Self-steer draw bar and tandem walking beam axles standard on all models. Optional flotation tyres for low compaction solution.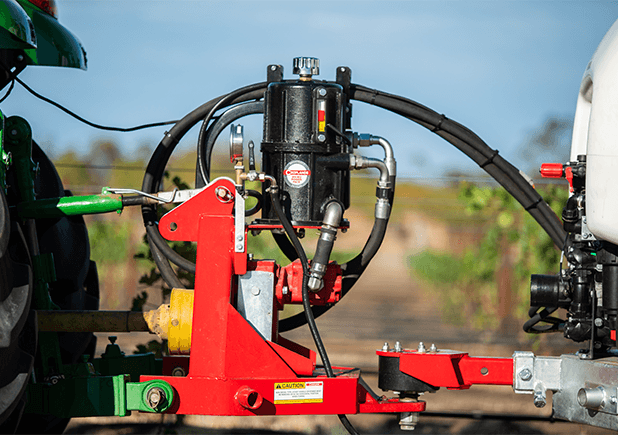 micro power pack
Compact, self-contained hydraulic oil supply system designed to drive QM-420 fans independent to the tractor hydraulic system.
Improves tractor efficiency and allows smaller model tractors to power Quantum models.
Equipped with a safety cut off switch, the MPP shuts down if the oil level drops. Optional biodegradable oil.
LEARN MORE
Browse the Croplands Vineyard Sprayer Range for more details.