Quantum Ultra Tower
fan sprayer
Unbeatable canopy coverage in tall tree crops.
The Quantum Ultra Tower provides superior coverage and allows you to cover the ground faster, saving time and reducing fuel costs compared to traditional air-blast spraying technology.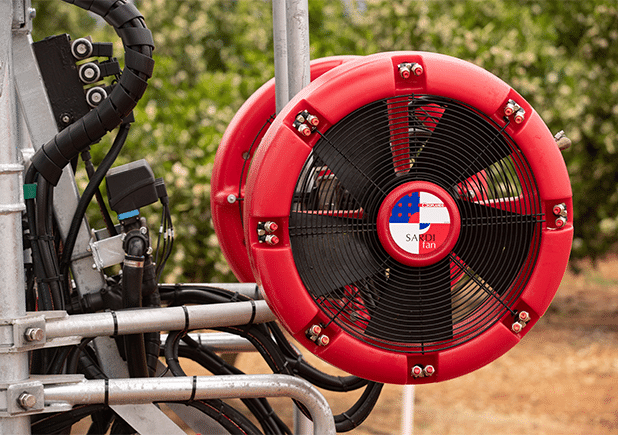 fans
Producing high-volume, turbulent and directional air, Quantum axial fans are designed to deliver maximum spray coverage potential while allowing for faster travel speeds and energy savings compared to traditional air-blast technology. Available with eight or ten individual QM-500 fans delivering up to 167,000m3 per hour, the Ultra Tower provides flexibility for varying canopy types and tree heights.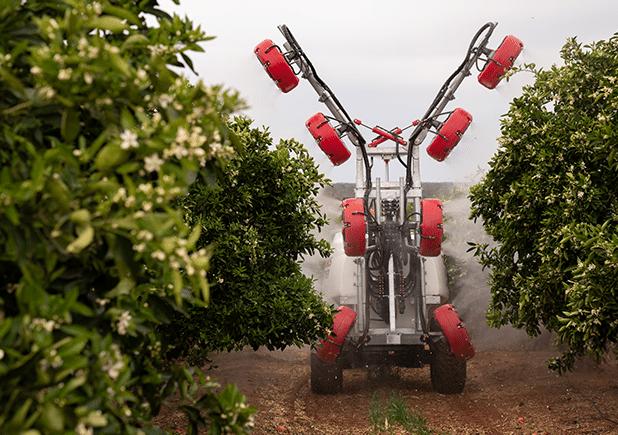 tower
Innovative tower design to reach the tallest of tree crops. Hydraulic fold for easy transport and storage.
micro power pack
Exclusive to Croplands sprayers is the Micro Power Pack fully enclosed oil supply system which drives all fans with less reliance on tractor hydraulics.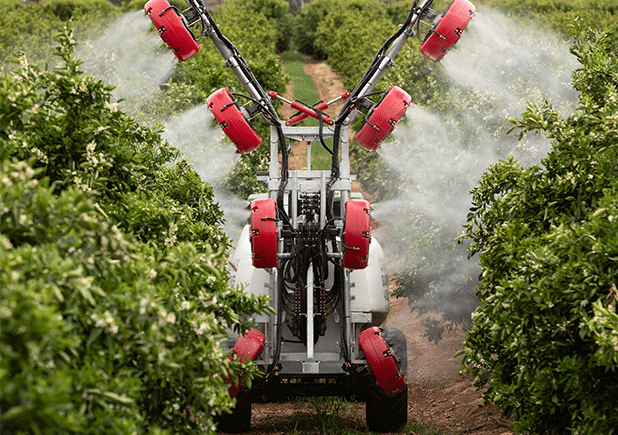 pumps
Dual pump assembly. Primary pump for liquid delivery to the nozzles and secondary pump for tank agitation. Reliable AR oil-bath positive displacement diaphragm pumps.
controls
Bravo 180, four-section rate controller as standard.
nozzles
Ceramic cone-jet nozzles from ALBUZ are precision polished to ensure perfect sealing, giving precise flow rate and excellent resistance to chemicals and wear. Eight nozzles per QM-500 fan, available in 60 or 80 degree.
.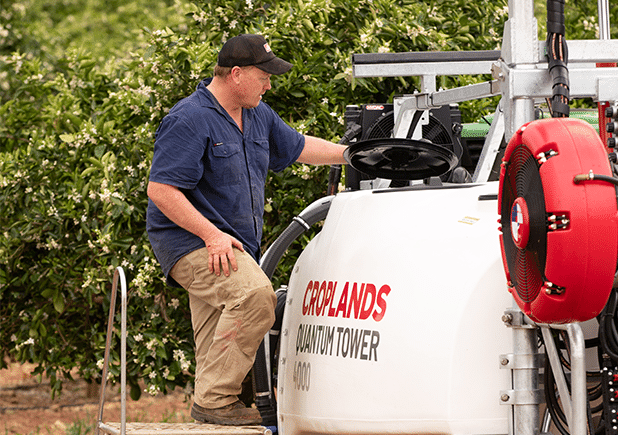 tank
High impact, UV stabilised polyethylene tanks.
4000-litre tank fitted with 80-litre flush tank and 15-litre fresh water tank.
5000-litre tank has external flushing system and 10-litre fresh water tank.
chassis/axle
Hot-dipped full length chassis with self-steer draw bar standard. Single axle with suspension, fitted with 400 x 22.5 flotation tyres on 4000L models and 400 x 15.5
flotation tyres on 5000L models.
LEARN MORE
Browse the Croplands Tree Crop Spray guide for more details.
ENQUIRE NOW
| | | |
| --- | --- | --- |
| Quantum Ultra Tower | Fan sprayer | ENQUIRE |