WEED-IT 4000 & 6000
WEED-IT TRAILED SPRAYERs
Highly versatile and high performing.
Whether used for spot spraying only or with an optional dual line, the Croplands WEED-IT 4000/6000 gives you the flexibility to select which tank configuration suits your operation.
Available with a 4000 or 6000-litre main tank and all the technology and features you need to manage hard-to-kill weeds.
These sprayers are engineered for high durability so they are more than capable of taking on Australia's harsh conditions, delivering everything you need to reduce your chemical use, lower weed seed banks and retain precious soil moisture.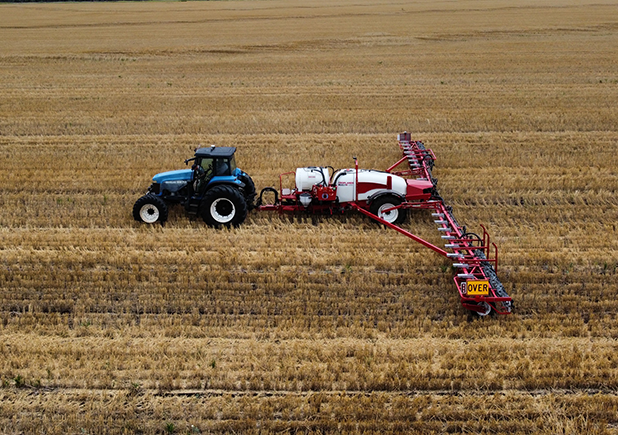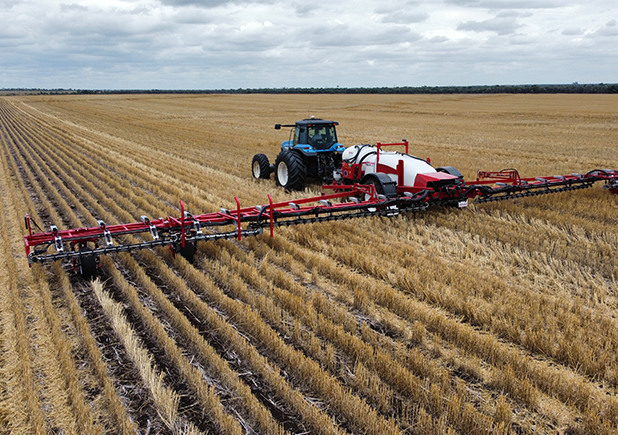 6000 0r 4000 Litre main tank
6000 or 4000-litre polyethylene tanks, fitted with hinged lids and controlled overflow plumbing, filling strainer, top/bottom fill and fully draining sump. Comes standard with dual agitators, direct chemical induction, tank rinsing facility and drain outlet. Spot spraying sensors or optional blanket line can be run from the main tank, utilising the dual pumps simultaneously.
optional 1100 Litre Hot tank
For added spray coverage, an optional blanket line can be fitted to these WEED-IT models that draws from the main tank, and can be shut off when not required. In these models, a 1100 litre hot tank is fitted at the front of the chassis which allows a robust or 'hot' mix of chemical to be directed through the WEED-IT line. The WEED-IT line can be used on its own or in conjunction with the blanket line.
TWIN HYdraulic drive centrifugal pumps
900L/min centrifugal pump for fast response and delivery – from zero to very high volumes almost instantly as required.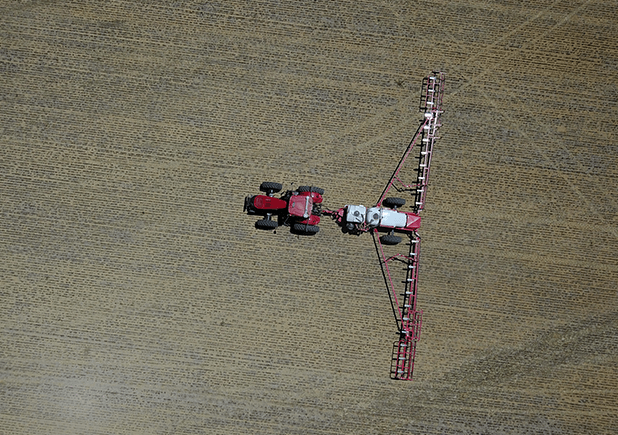 CHASSIS AND AXLE
Simple robust design with 3 metre air suspension axle and an automatic ride height valve. Adjustable drawbar hitch with swivel cast eye and heavy duty jack stand.
boom
Heavy duty hydraulic fold 24 metre and 36 metre trailing booms are designed to handle Australia's challenging broadacre farming conditions. Responsive air suspension on all boom and trailer wheels is custom engineered for Croplands WEED-IT and helps to maximise sensor effectiveness.
The boom has 5 separate sections for contour following, keeping the sensors at the ideal height for the best detection results with small targets.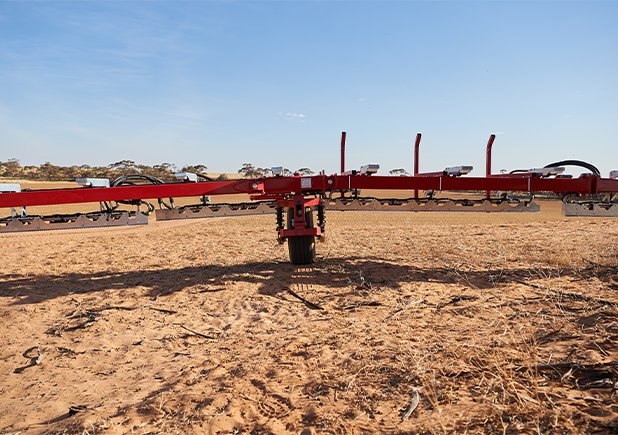 AIR RIDE BOOM SUSPENSION
Featuring airbags to control ride‑height. The system utilises coil springs to provide fast and responsive ride for the sensors. The enhanced ride assists with detection of weeds on both compression and rebound, minimising metal fatigue across the machine.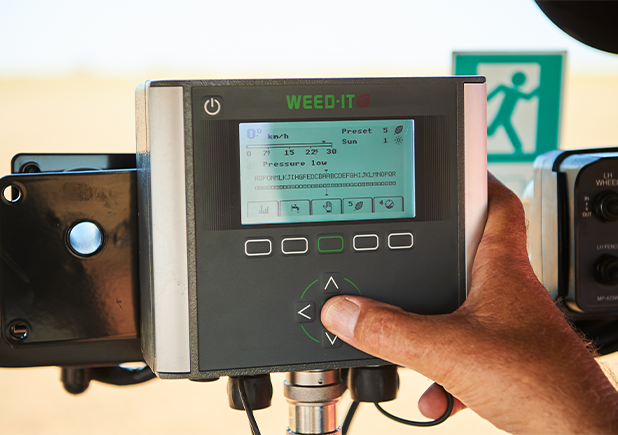 electric Controls
WEED-IT's easy to use intelligent display provides constant monitoring of solenoid and camera operation, with malfunctions or errors reported on screen allowing for setup and sensitivity adjustments from the easy to use menu.
VISIO tank level display – a small in cab screen accurately displays the main tank volume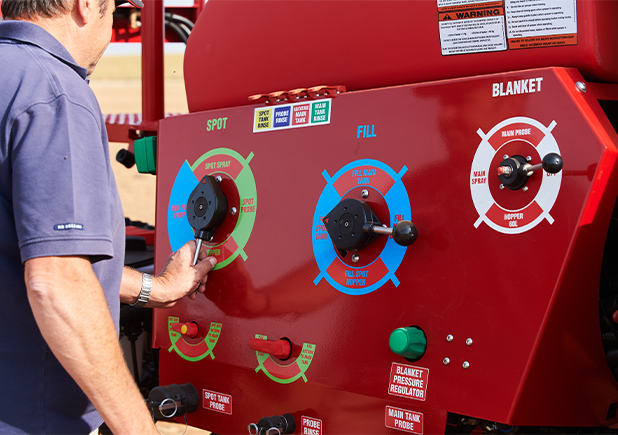 CHEMICAL HANDLING
60 litre Chem-e-flush
Integrated suction probe transports chemical directly into the tank without putting neat chemical through the pump
12 volt chemical transfer pump system comes complete with micromatic couplings
flushing & Safety
20 litre fresh water/handwashing tank fitted for operator safety plus 470 litre polyethylene tank for sprayer flushing.
CENTRAL CONTROL PANEL
Take charge of all the filling, mixing and flushing from one central point.
optional extras
Blanket spray line – 5 section control using Bravo 180 auto rate controller and separate pump (1100-litre hot tank included)
2″ hydraulic drive Banjo fill pump
3″ filling option (including non-return valve)
Stainless steel centrifugal pump upgrade
Selection of Raven electric loom options
Electronic tank indicator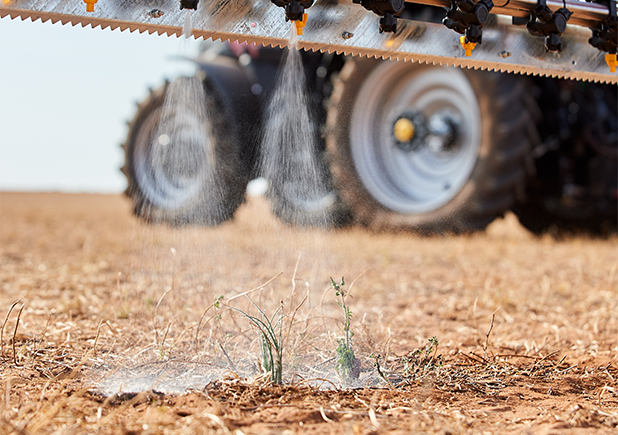 LEARN MORE
Check out the Croplands WEED-IT Buyers Guide for more information.