chemical handling
mixing and transfer
Put safety to the top of the list with Croplands purpose-built chemical handling solutions.
Our chemical handling equipment ensures the safe and efficient transfer and mixing of chemicals when preparing to spray.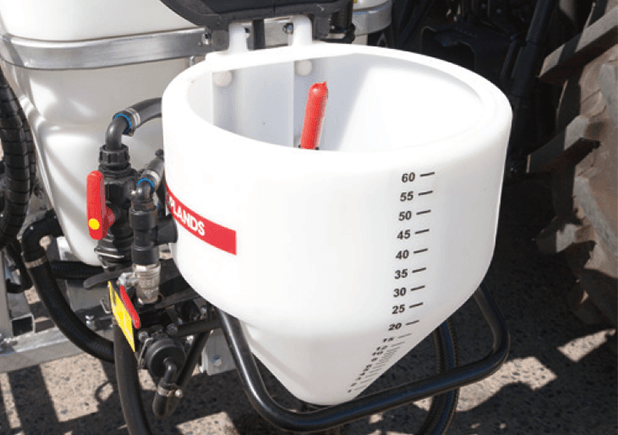 chempak chemical mixers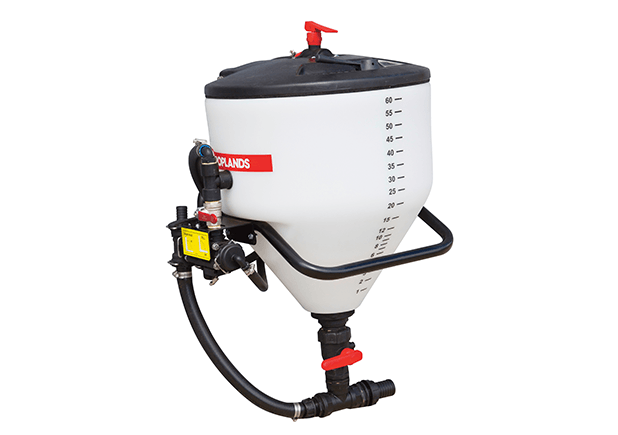 ChemPak 60 Litre
60L chemical mixer and transfer hopper for use with larger trailed sprayers, linkage sprayers and traymount units.
Includes universal mount, taps for mixing, container rinse and system cleaning. Cleaning nozzle mounted directly under lid for complete clean out. Internal and external markings.
L-H9351A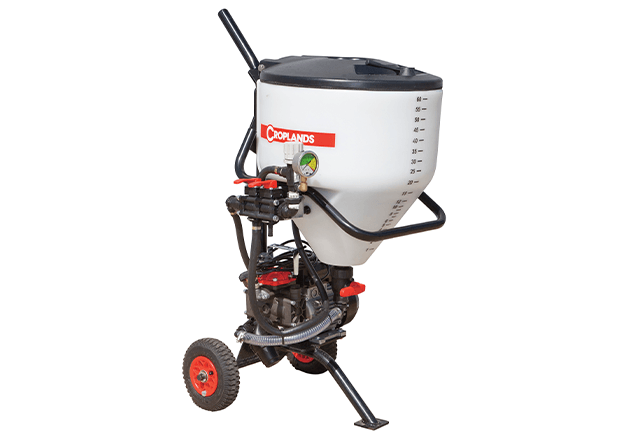 ChemPak 60 Litre with Stand
60L chemical mixer on a handy trolley frame. Ideal for use at a chemical mixing station where an external pressurised water supply is available using an existing filling pump or similar.
Also available with 240V centrifugal pump fitted. Mains power required for pump operation.
L-H9353B and L-H9353C
find out more
Browse the Croplands Compact Sprayer guide for more details including RRP.