Weed management that's light-years ahead
01 July 2021
WEED-IT optical spot spraying has been instrumental in helping Australian farmers gain the advantage in weed management and control.
Using advanced sensors to detect chlorophyll in actively growing weeds in fallow fields, WEED-IT saves growers time and money when spraying and reduces overall herbicide usage. Croplands has led the charge in bringing WEED-IT to market with over 13,000 sensors sold into the Australian market alone.
Having distributed WEED-IT in Australia for nearly a decade, Croplands have built up a wealth of knowledge and runs on the board when it comes to advising and supporting end users and their consultants with their optical spot spraying programs.
While the sensors are manufactured in the Netherlands, Croplands has developed a range of best practice platforms specifically for Australian conditions and for Australian operators who are continually searching for field efficiencies.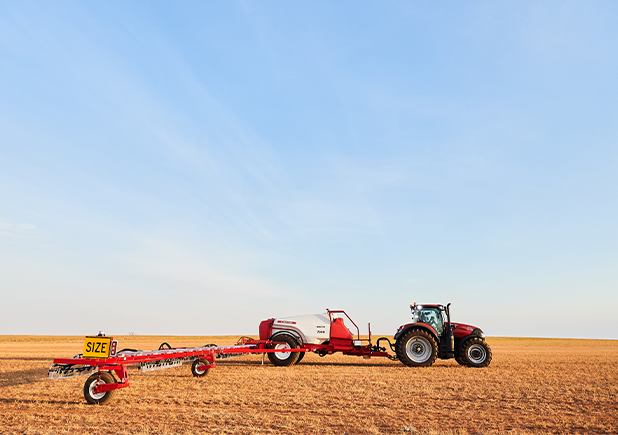 The premium model in the Croplands WEED-IT range – the Croplands WEED-IT 7000 – features a 7000-litre main tank, 800-litre flushing tank and a 1500-litre hot tank. The latter of which holds high-concentration chemicals for spot spraying.
"Our Australian-designed twin-tank, twin-line sprayers allow growers to spot spray whilst also applying a blanket spray with the option of using different herbicides at different water rates to deliver excellent weed control

Steve Norton, Croplands Portfolio Manager.
"For example, a pre-emergent herbicide could be applied through the blanket line, while the spot spray line may apply a knockdown herbicide to existing weeds."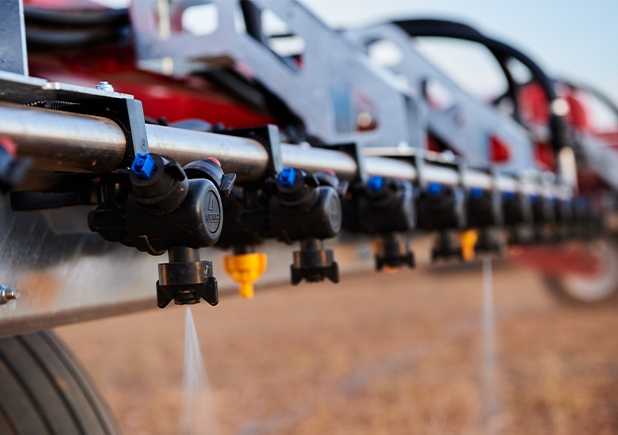 "Another common strategy used to delay the onset of herbicide resistance is to use a concentrated mixture of chemicals and rotate between groups. The Croplands WEED-IT twin-tank, twin-line sprayers give growers the ability to engage both these strategies in a very economical fashion to target those hard-to-kill weeds,".
In 2019 Croplands released the evolutionary WEED-IT Quadro, the next generation in spot spraying technology which uses blue near infrared sensors.
"WEED-IT Quadro's superior mode of detection allows for faster travel speeds and the ability to target smaller weeds before they get harder to kill or go to seed," says Steve.
WEED-IT Quadro sensors activate extremely fast 50Hz 6-volt PWM-capable solenoids – opening and closing 50 times per second – that in turn activate nozzles to hit the weed with a targeted spray. This is vital for accurate targeting of weeds in a range of weather and speed conditions, day or night.
Quadro sets a new standard for high-speed nozzle activation and accurate weed targeting.

Steve Norton, Croplands Portfolio Manager
"The sensors automatically calibrate 40,000 times per second to compensate for varying crop, soil and daylight conditions. They are also very efficient at night spraying."
"25cm nozzle spacing coupled to 40 degree nozzles means that WEED-IT Quadro's spray zone is optimised and more accurate than other optical spot sprayers."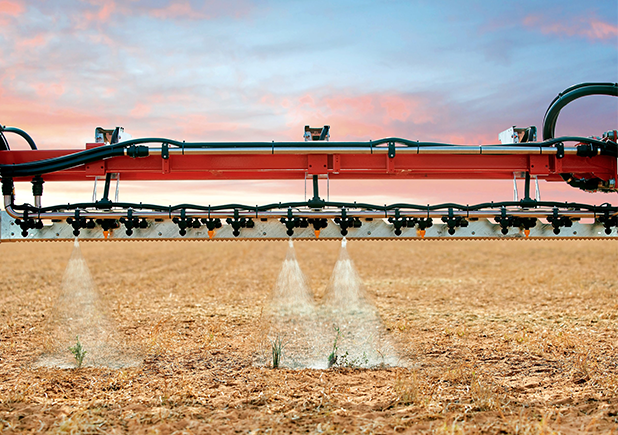 Other models in the Croplands WEED-IT trailed range include the cable-suspended hydraulic boom models made in collaboration with leading Western Australian manufacturers, Sonic, and the Croplands-designed models with 4000 or 6000-litre main tanks. All models have the option to upgrade to a twin-tank, twin-line configuration.
In 2020 Croplands boosted its WEED-IT range with the introduction of a three-point linkage model that was designed at its facility in South Australia.
"Over the past eight years, most WEED-IT platform developments have focused on trailing sprayers and smaller tool bars. Now we work more towards adapting a sensor platform that better suits row crop environments", says Steve.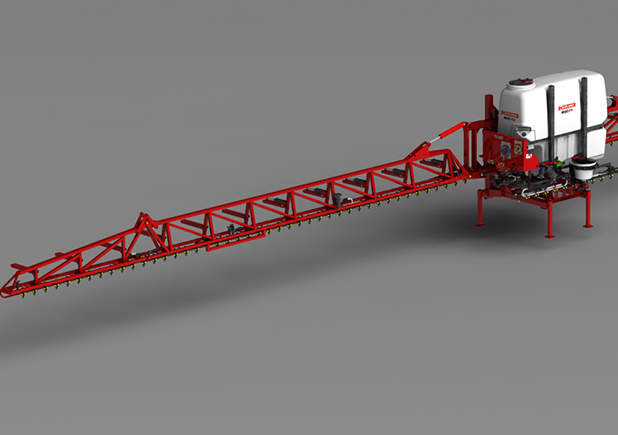 The three-point linkage sprayer is available with boom widths of 19m or 25m.
"Quadro sensors are fitted every metre across the boom with the first sensor placed on centre, which is ideal for row cropping," Steve says.
Designed with a tank size of 1600 litres, the new linkage model offers other convenient features such as hydraulic lift, separate hand wash tank, and 80-litre flush tank for rinsing nozzles and boom lines.
EXPLORE CROPLANDS WEED-IT SOLUTIONS