Croplands celebrates 50 years
20 December 2022
More than 150 people from across the world gathered in Adelaide last week to mark the 50th anniversary of Croplands Equipment with a site tour, product update and gala dinner.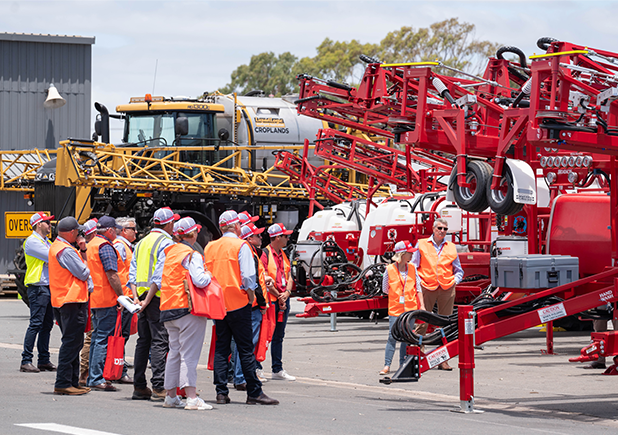 Guests included dealers, suppliers and staff who were treated to exclusive insights across the Croplands product range, including Compact, horticulture, broadacre, RoGator and WEED-IT.
Among the guests were three generations of the Deck family, including Croplands founder Miles Deck and his sons Brendan (General Manager North America, Nufarm) and Greg (Director, Croplands Spray Shop, NZ), as well as Brendan's son Jeremy who works for Croplands as the Compact Product Lead and Territory Manager Southern Vic.
Also in attendance was Nufarm Ltd Chief Financial Officer, Paul Townsend. While Croplands was started as a family business, it was purchased by Nufarm in 1988.
gala dinner highlights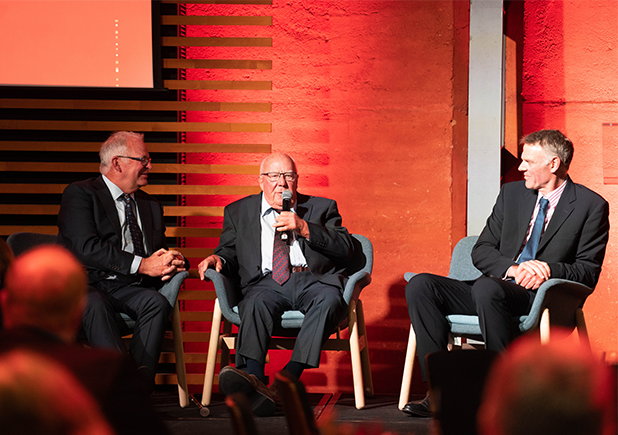 Croplands founder Miles Deck and his sons Brendan (L) and Greg (R) spoke at the Gala Dinner along with Croplands General Manager, Sean Mulvaney and Nufarm CFO, Paul Townsend.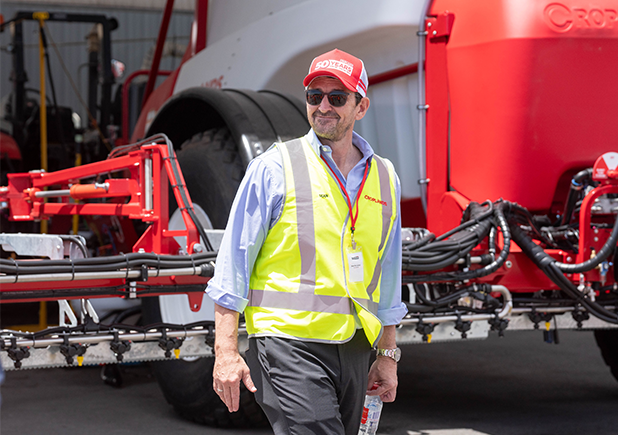 "This was a great opportunity to have our suppliers and dealers here in Adelaide to celebrate our partnerships and the success of Croplands over 50 years. What I've loved about being part of Croplands for more than 20 years is that we are always looking to the future. The question has never been about what are we going to do next, it's always been about what can we do next."
– Sean Mulvaney, Croplands General Manager
New Vineyard Sprayer on display
One of the highlights of the product update was the introduction of the new Croplands Quantum VinePro vineyard sprayer.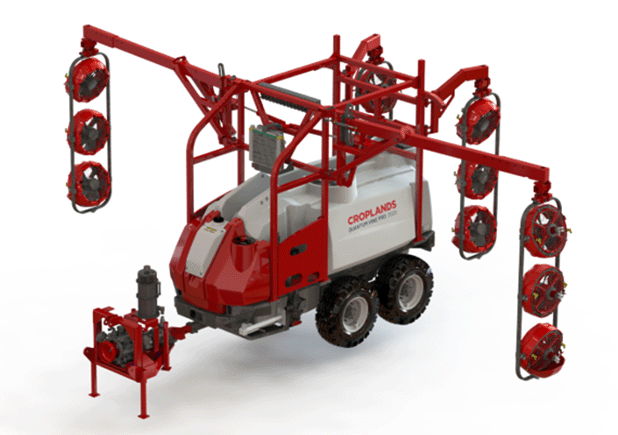 The Vine Pro is the complete vineyard sprayer package which features all of the leading spray technology from the Quantum Smart Spray but in a safer and more versatile package, featuring Croplands' revolutionary QM-420 fans. These industry-leading fans produce highly turbulent, high-volume air for superior canopy penetration and crop protection.
However, what makes the VinePro safer than other makes and models is its unique design, which includes tanks with square side walls and 20 per cent of its capacity below the chassis level, making it harder to shift the centre of gravity and reducing the risk of rollovers in undulating terrain.
It will also feature market-leading access to tank lids, removing the need to climb ladders, and controlled overflow which diverts any spillage down the centre of the machine and away from the operator. There will be a limited release of the VinePro in 2023, including 2500-litre and 3500-litre models.
Site tour highlights
Other highlights of the day included a site tour led by Croplands General Manager Sean Mulvaney. This encompassed the neighbouring site Croplands leased earlier this year which has given the company forty percent additional capacity.
Guests were also shown through the Croplands warehouse where 44,000 different line items are managed and through Croplands' production facility.
Also on display was Croplands' Sonic WEED-IT 7000-litre sprayer from it's recent acquisition, Sonic Boomsprays from Western Australia. These machines are designed and built in the WA wheatbelt and have huge capacity, with models that feature up to a 13,000-litre tank and 48-metre boom.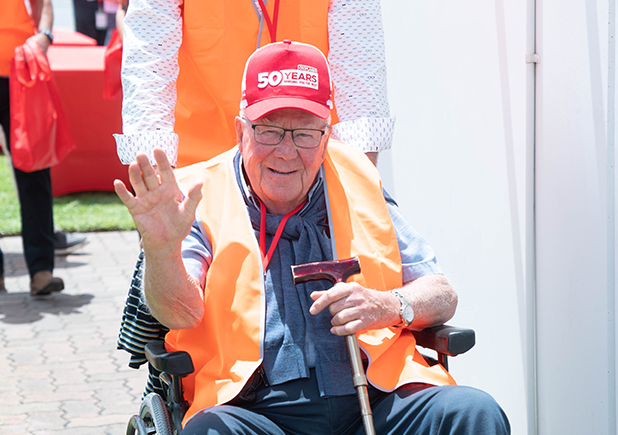 "Being here at the factory and witnessing the growth first-hand has blown me away…I could cry. Good things come from small beginnings. On the original Croplands logo, we had every different crop type, even though we were primarily horticulture when I started the company. I had a feeling the Croplands brand could be expanded to meet the needs of every different crop and here we are."
– Miles Deck, Croplands Founder
the day in photos…