Quantum sprayer showcase at WineTech 2022
22 June 2022
For the last 50 years, Croplands has been proudly helping grape growers protect their valuable crops with a focus on designing and building innovative, environmentally sustainable sprayers.
It is this innovation that will be on display at the Croplands site at the 2022 Winetech event.
Held in conjunction with the Australian Wine Industry Technical Conference, Winetech is the wine industry's pre-eminent trade show showcasing world-leading suppliers and products from both within Australia and abroad.
At this year's event, visitors to the Croplands site (1237) will have the opportunity to learn about our market-leading Quantum spray technology, how to calibrate your sprayer to achieve best-practice application and also get a sneak peak of the next generation Quantum sprayer which is planned for release in 2023.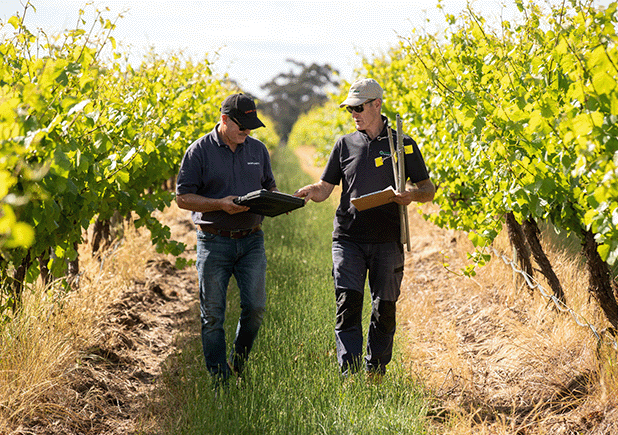 Field testing, validation and the importance of sprayer calibration.
According to crop protection suppliers and agronomy advisers, the biggest risk to failure of crop protection products and potential crop loss, is the success of the spray application. In acknowledgement of this important issue, Croplands has recently carried out an extensive vineyard sprayer model testing program. The program was conducted in both warm and cool climate regions, with independent industry involvement to ensure data integrity.
"Sprayer coverage was tested across the Quantum QM-420 and QM-500 fans to establish operating efficiencies along with specific sprayer set-ups for optimal coverage," says Andrew Germein, Croplands Horticulture Product Lead.
"The benefit to Croplands' customers will be immense with the extensive data collected to underpin a new catalogue of Product Operating Guides, digital material and calibration tools,"
"This will help ensure sprayers are set up to achieve optimum spray coverage and operating efficiency right from the point of delivery and throughout different growth stages."
Best practice spraying requires best practice sprayer set up and calibration.
Croplands Horticulture Product Lead, Andrew Germein, recommends growers follow these six simple steps:
Plan and assess Application, canopy stage and growth density
Calibrate Spray speed, rate distribution, nozzle options and mapping
Adjust Fan positioning
Test Spray and record baseline result using water sensitive papers
Optimise Initiate any required changes
Spray with confidence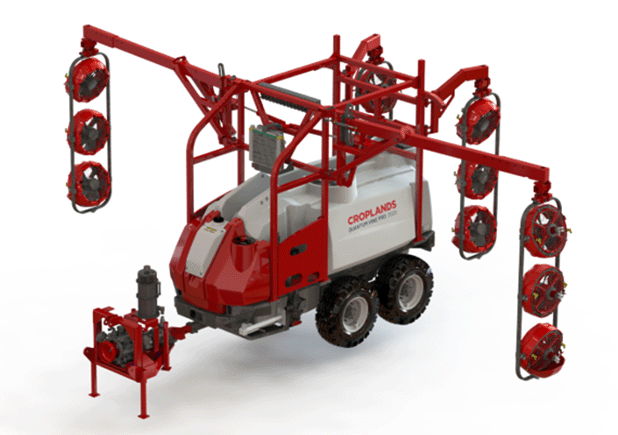 New concept sprayer platform coming in 2023
Croplands commitment to the development of new and sustainable technology is on-going. Work is well underway on a new concept sprayer platform that will maintain our position as the market leaders for premium vineyard sprayers.
"Obviously any new model comes with a degree of confidentiality, but we are genuinely excited with what our design team has delivered," says Mr Germein.
"We have looked at all aspects of the viticulture industry, working parameters, customer needs and desires,"
"After what will be an extensive field testing and validation program, we expect to release the new model in early 2023 for spring 2023 delivery."
Visit Croplands at Winetech, stand 1237 to learn more and for a sneak-peak into the future of Viticulture spraying.
EXPLORE CROPLANDS quantum vineyard range